I've been overdue to blog this wedding as well as about 9,000 other weddings dating back to the dawn of time (or so it feels like this far in to wedding season). Finding time to do something like blogging while trying to serve your current clients can be a challenge but I told myself I was going to blog this week, and here I am doing it, and with two days left in the week to boot!
James and Stephanie were married at Prince William Forest Park in Northern Virginia. Many of their friends came into their lives through their participation in their colleges marching band so the venue seemed like a good fit for their band camp themed wedding.
One of the best things about spending the day with James and Stephanie was the amount of time they gave themselves to just be together. Sure, they spent time with family and friends, but they smartly had a morning wedding so they could have the afternoon and evening to themselves (after we spent some time taking some photographs, of course).
I have to thank the two of them for really trusting me. It was a surprisingly hot and humid day for October and when I suggested to them that we move their first dance and parent dances outside, instead of in the (un-air-conditioned reception hall), they were on board, and those are some of my favorite photos from the day and possibly my favorite first dance photos I've ever taken. There is something about being literally surrounded by those who love you the most during those moments that felt special and intimate.
My husband Mike was along with my at this wedding to create a wedding film for James and Stephanie and I'm so glad he was able to travel with me for this one. I'll include his video after the photos for your viewing please.
So here you go. This one time, at band camp… James and Stephanie got married.
Sorry, I really couldn't resist it.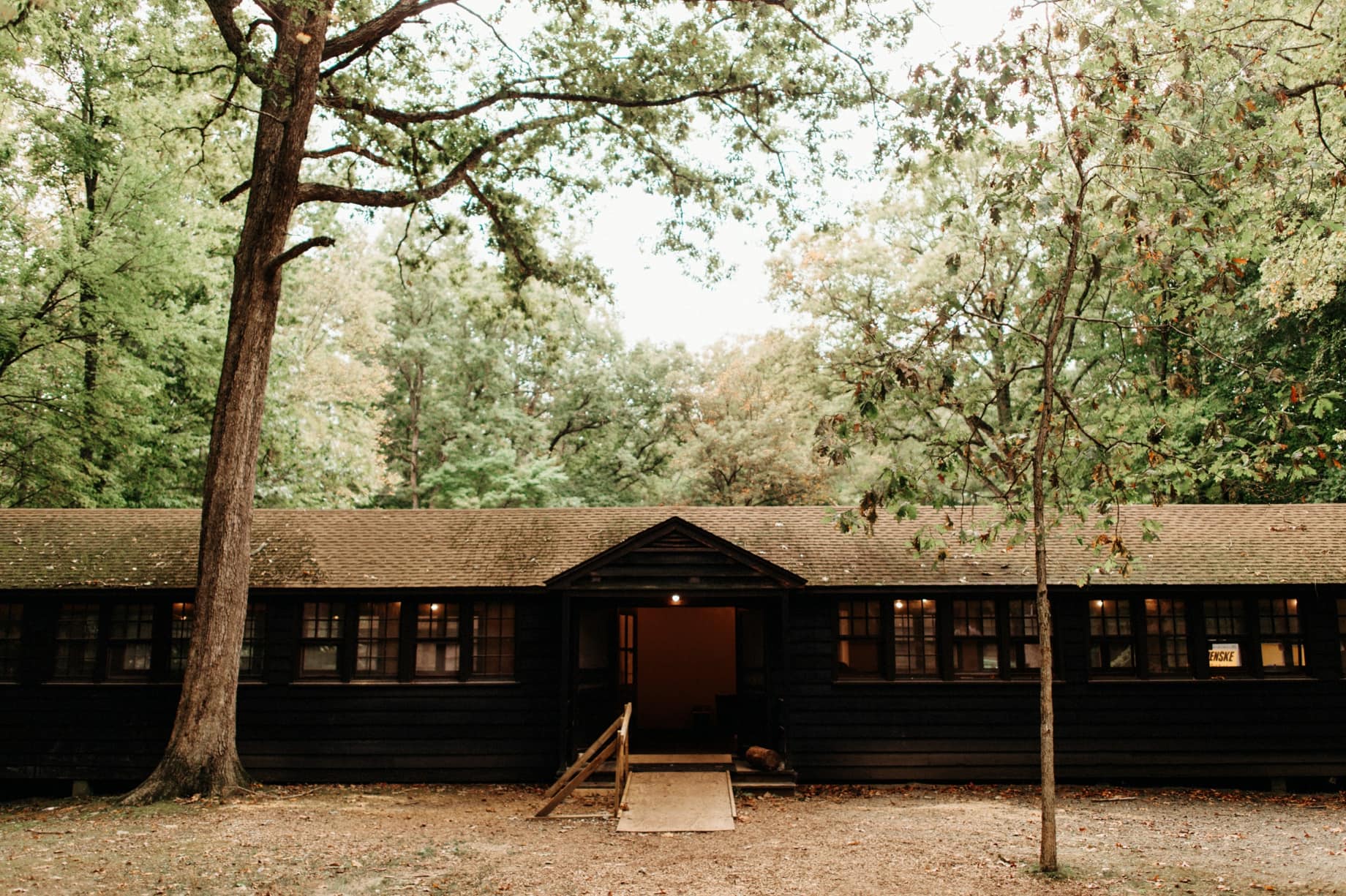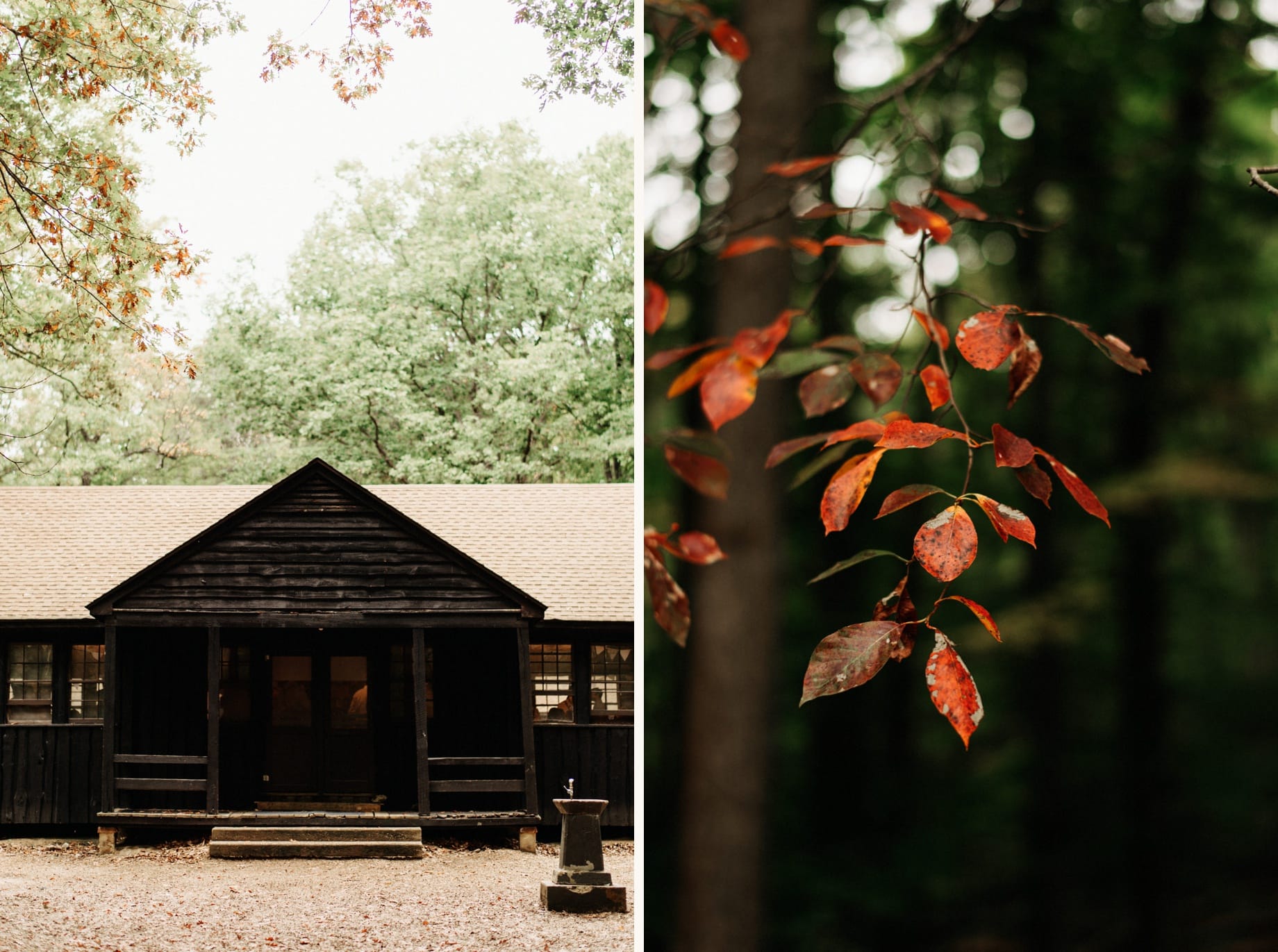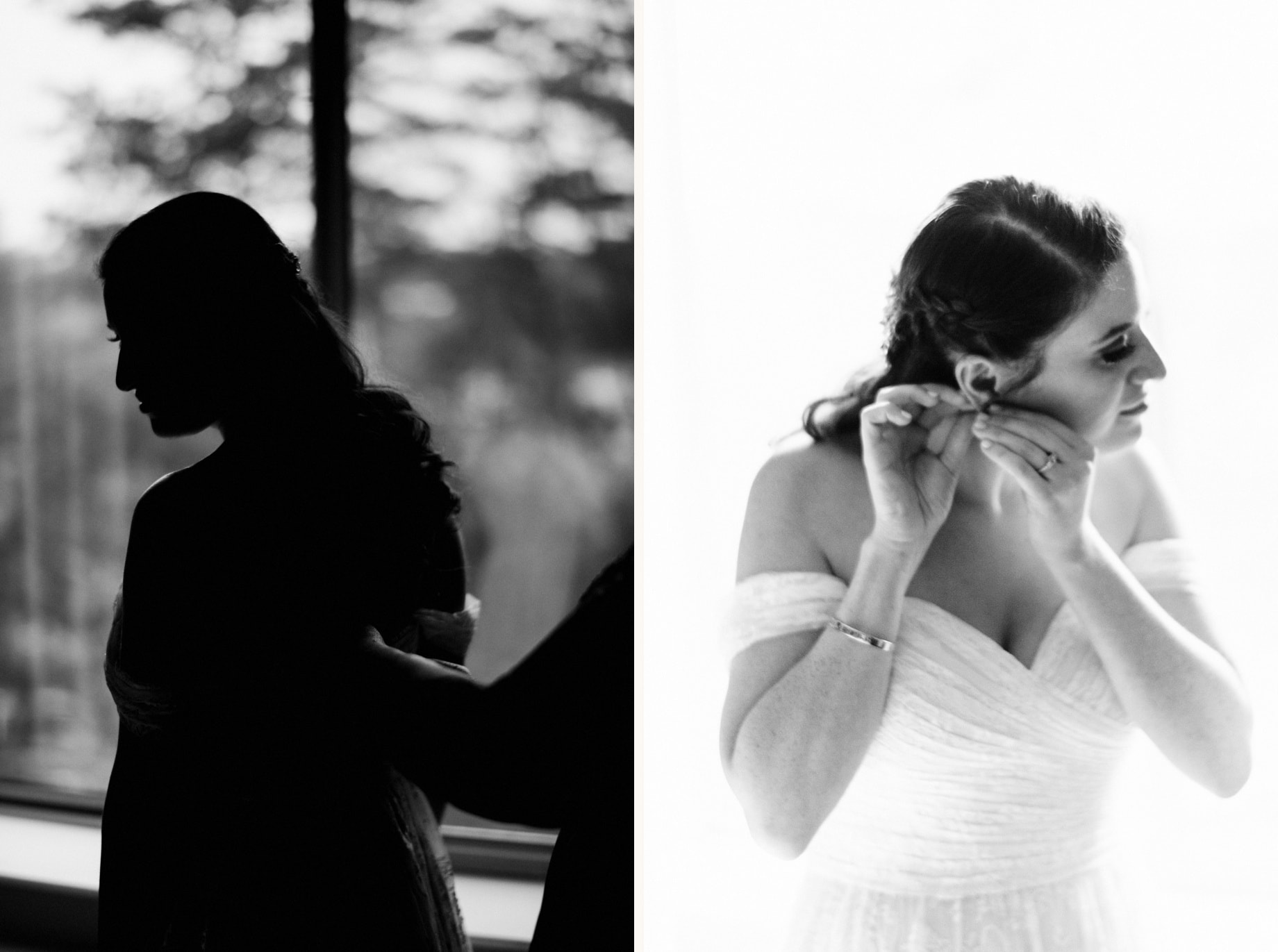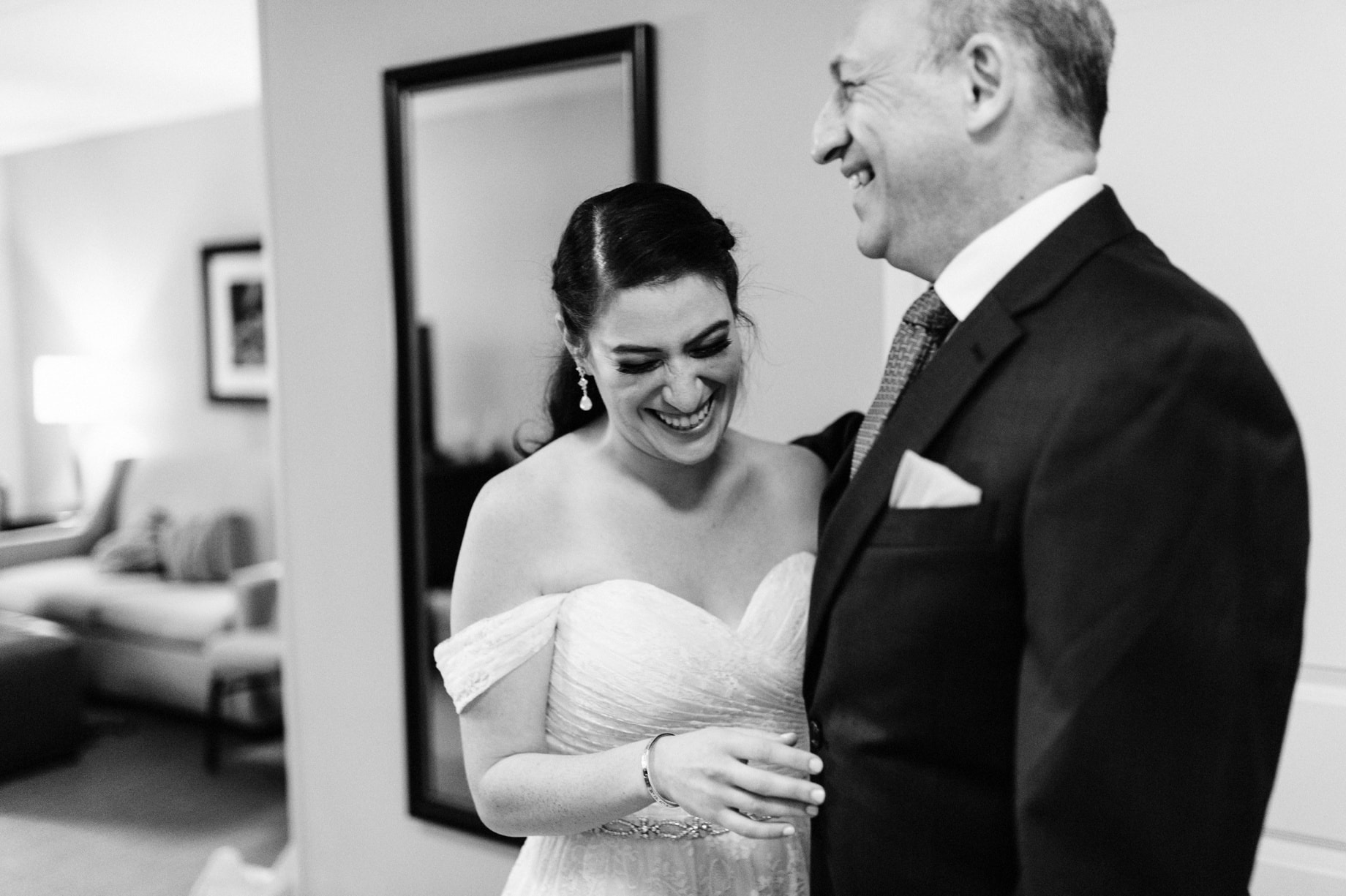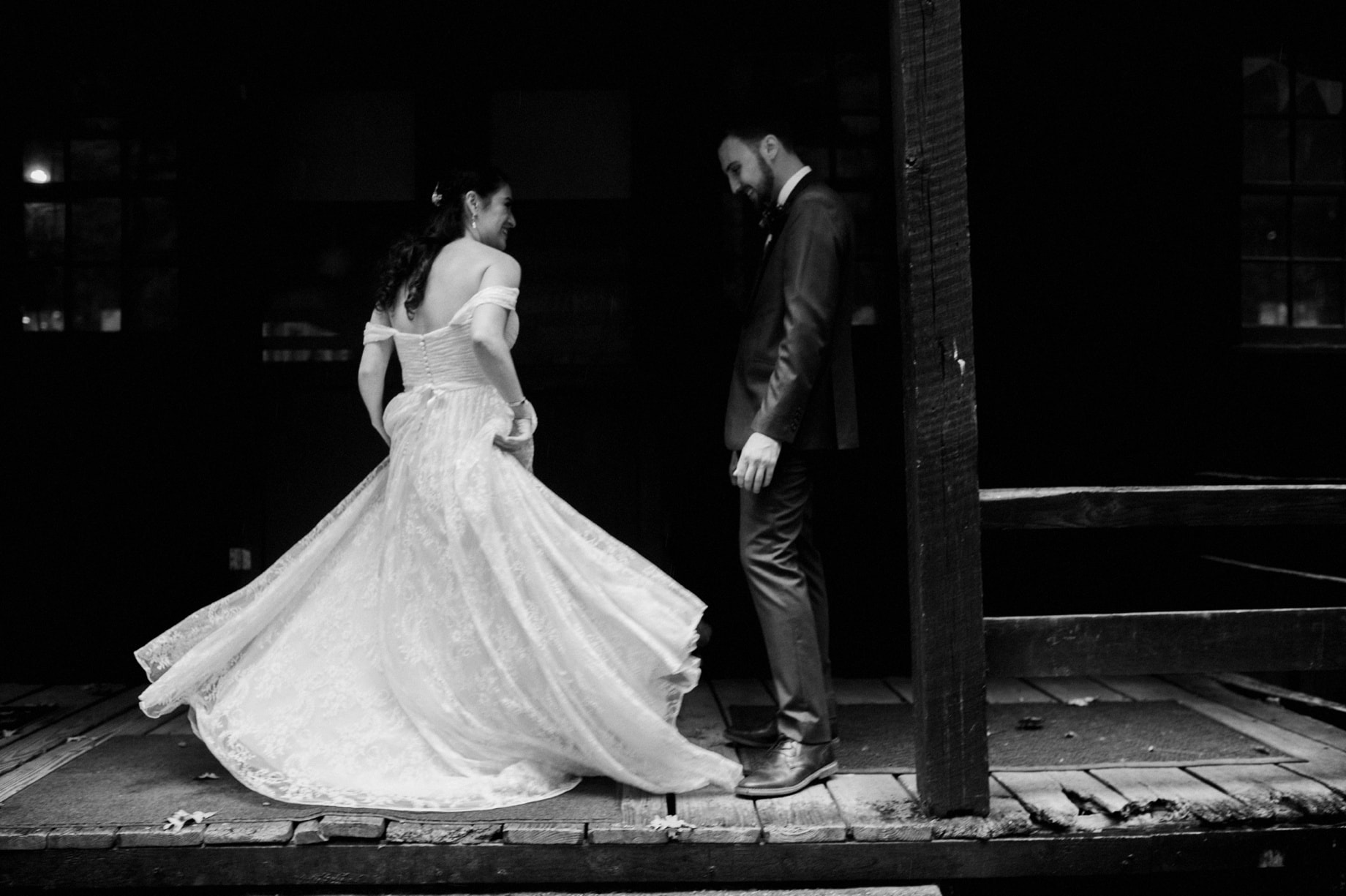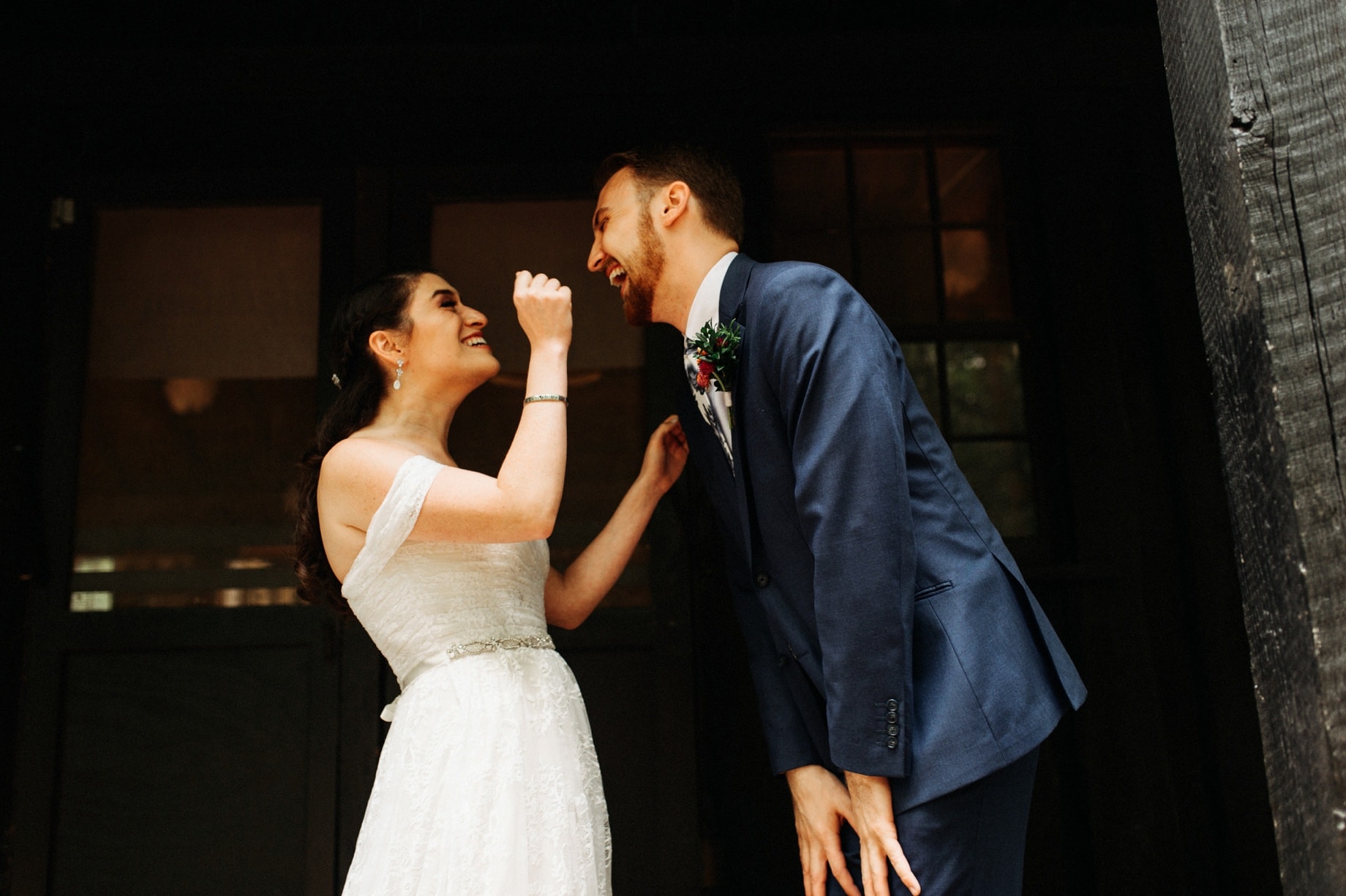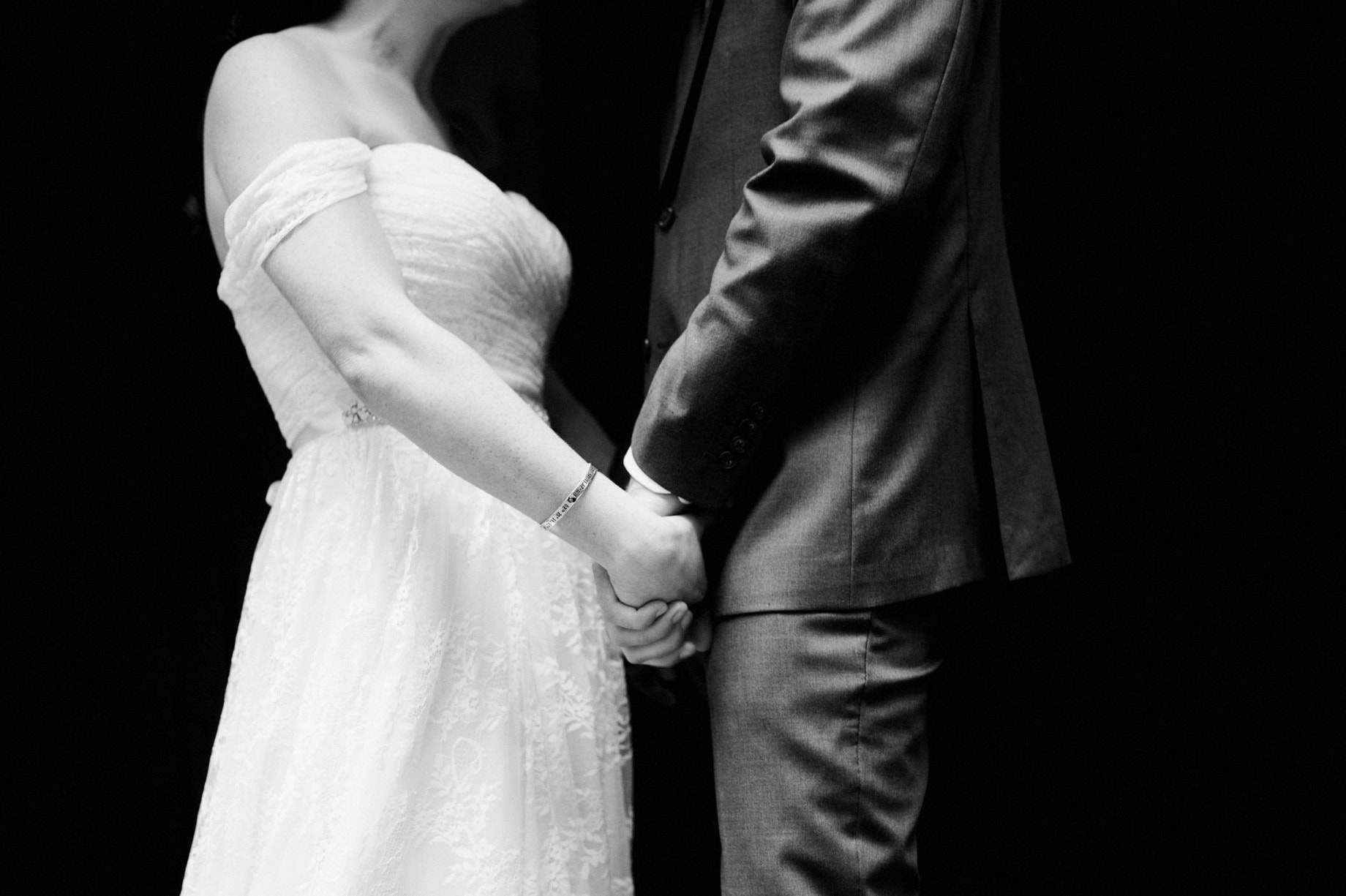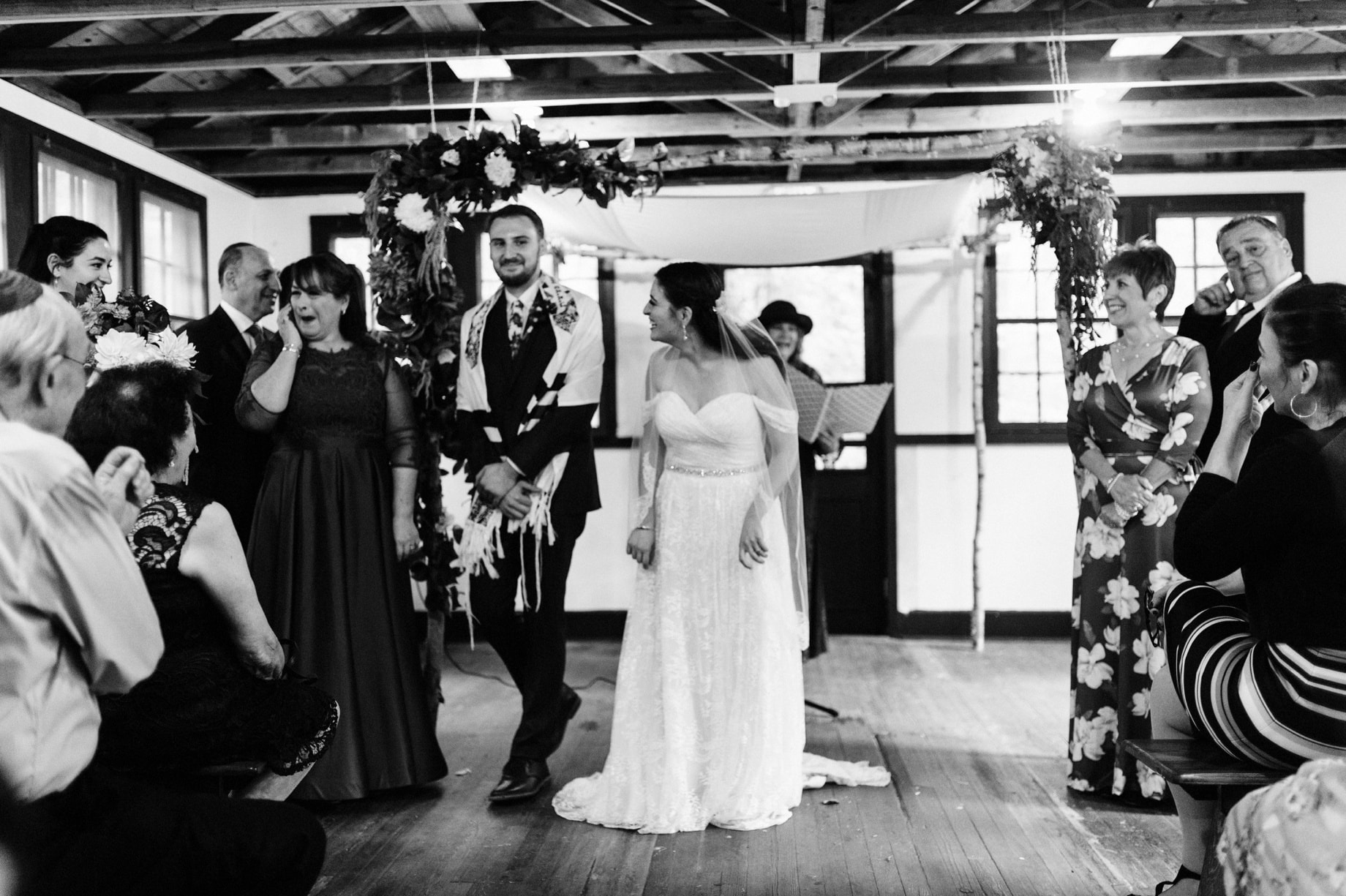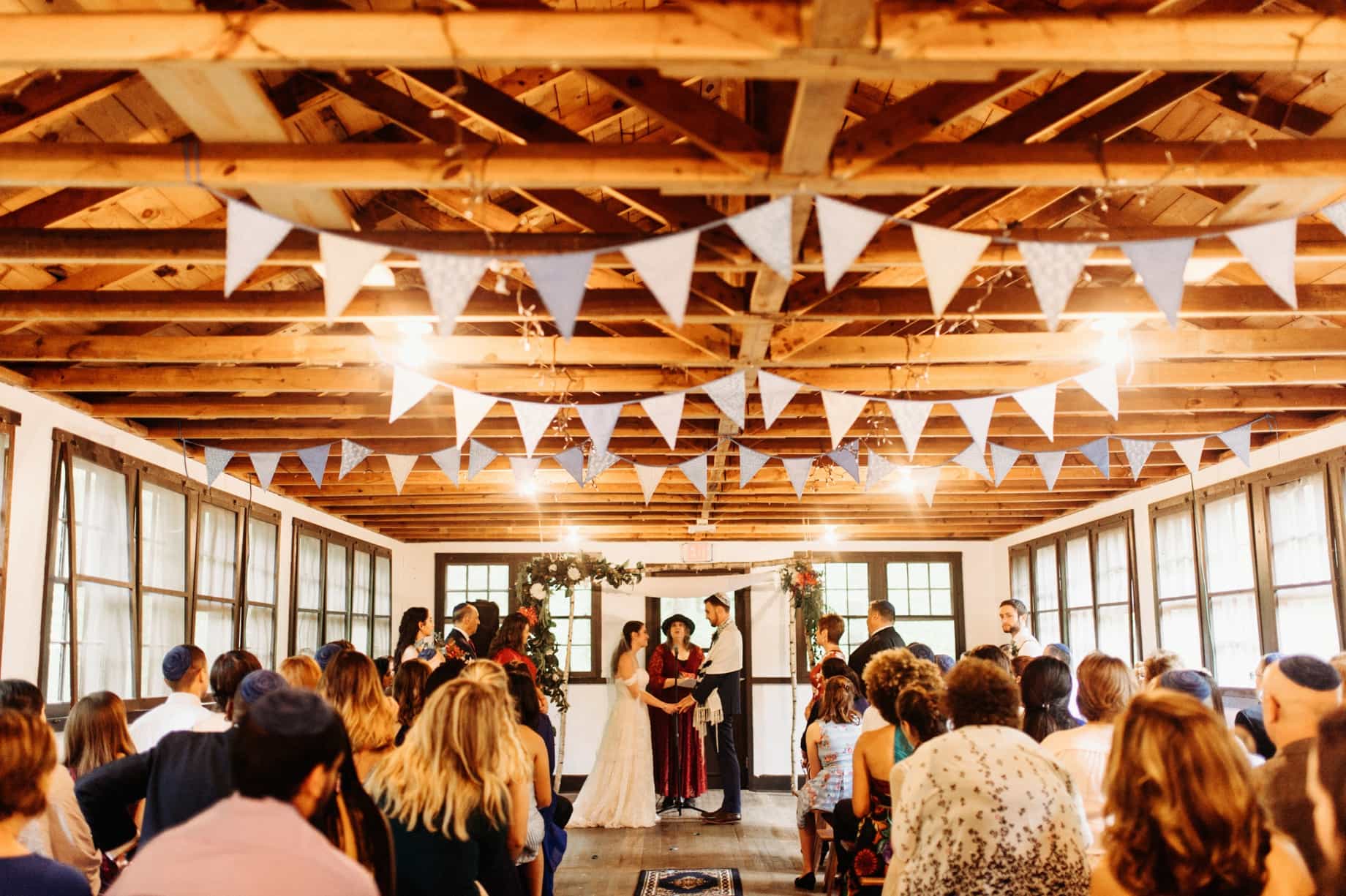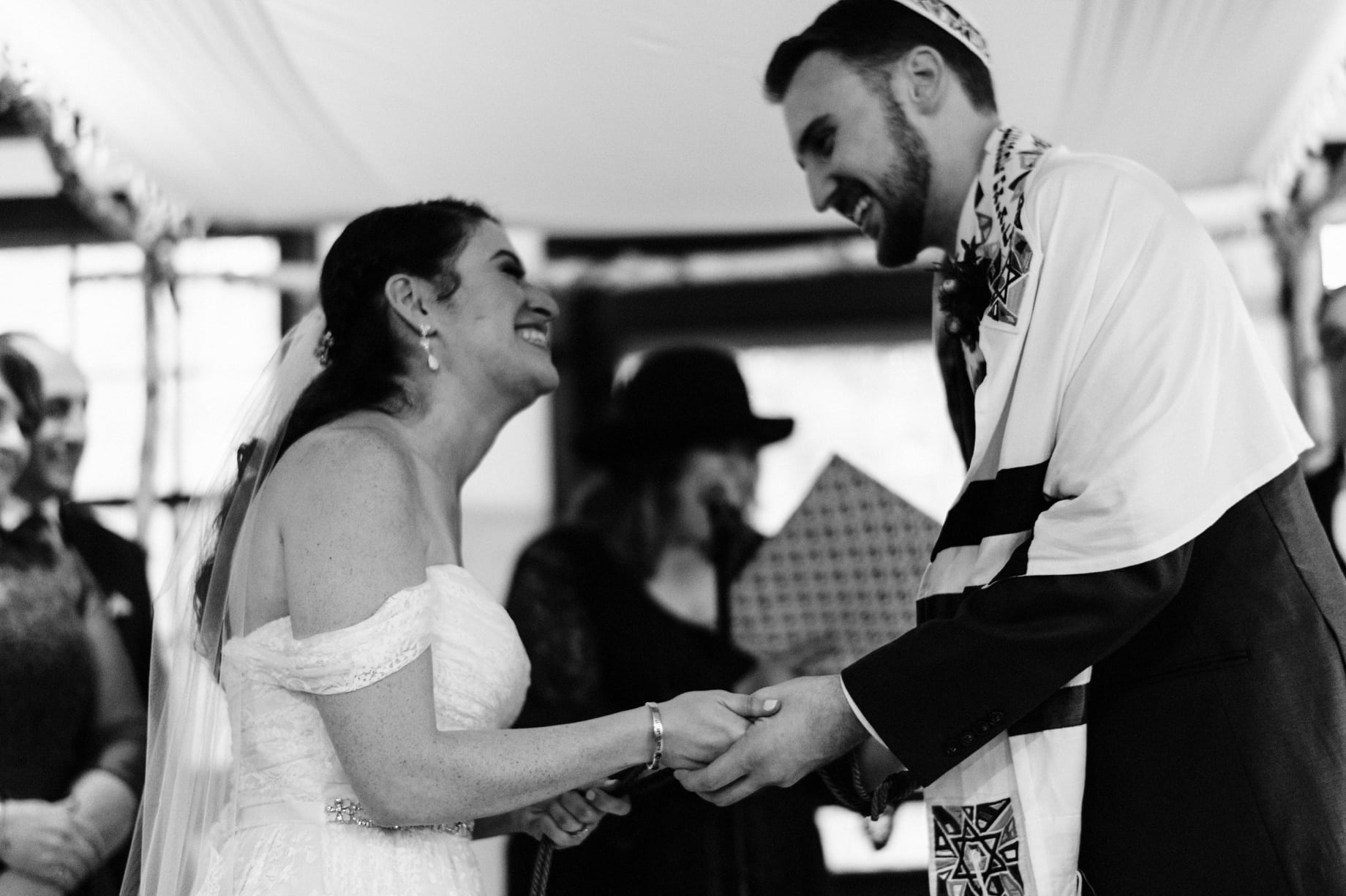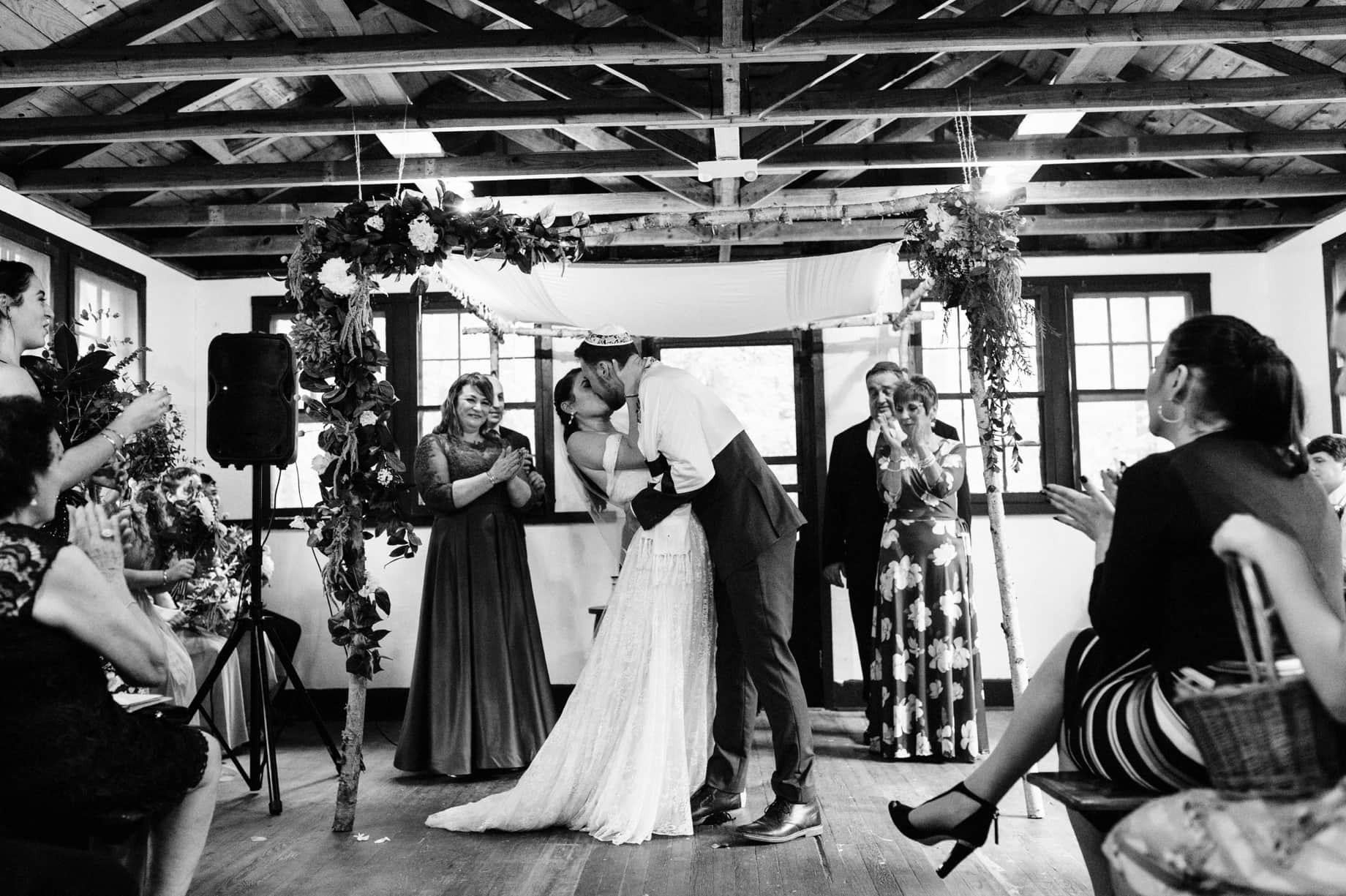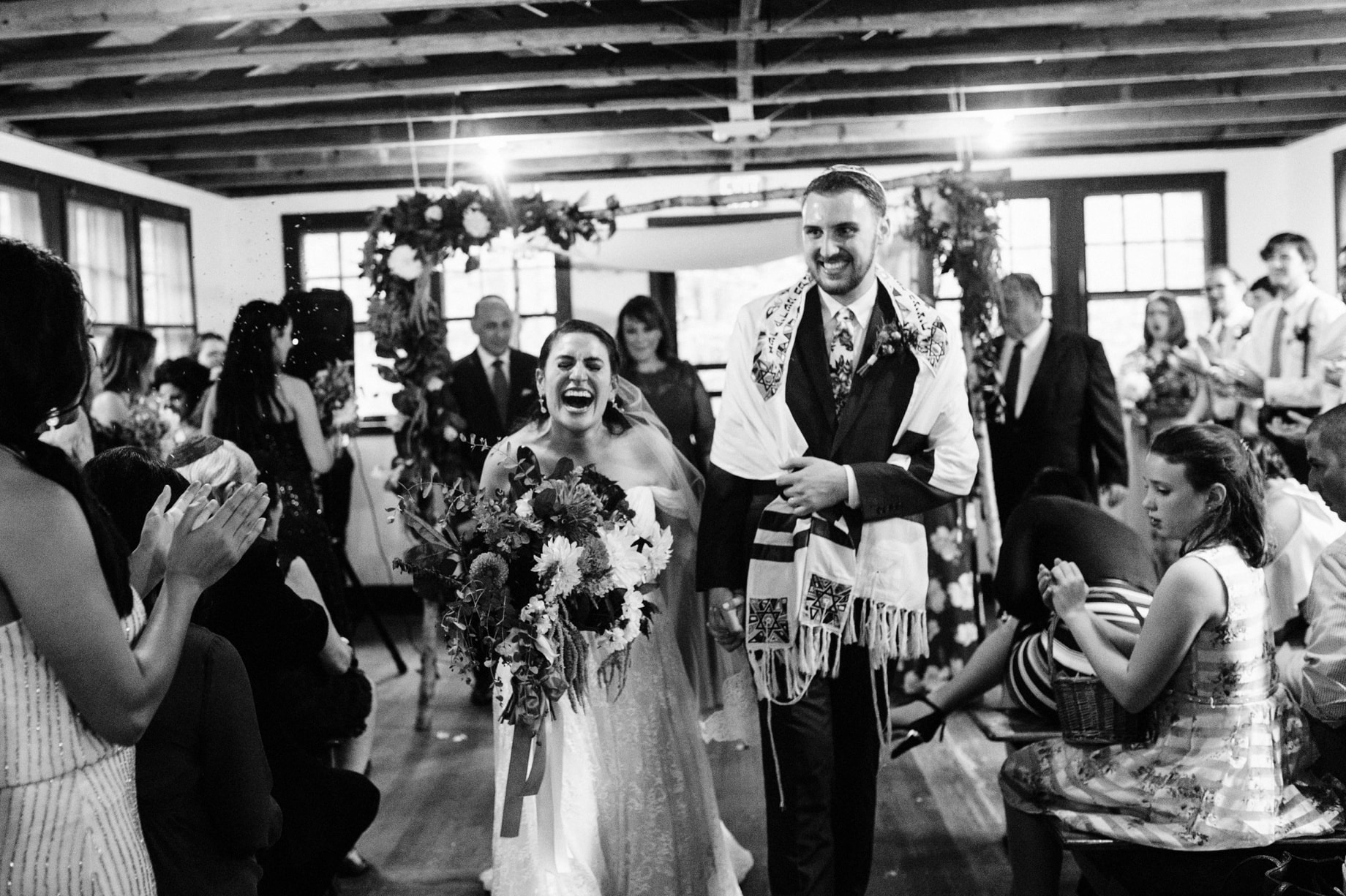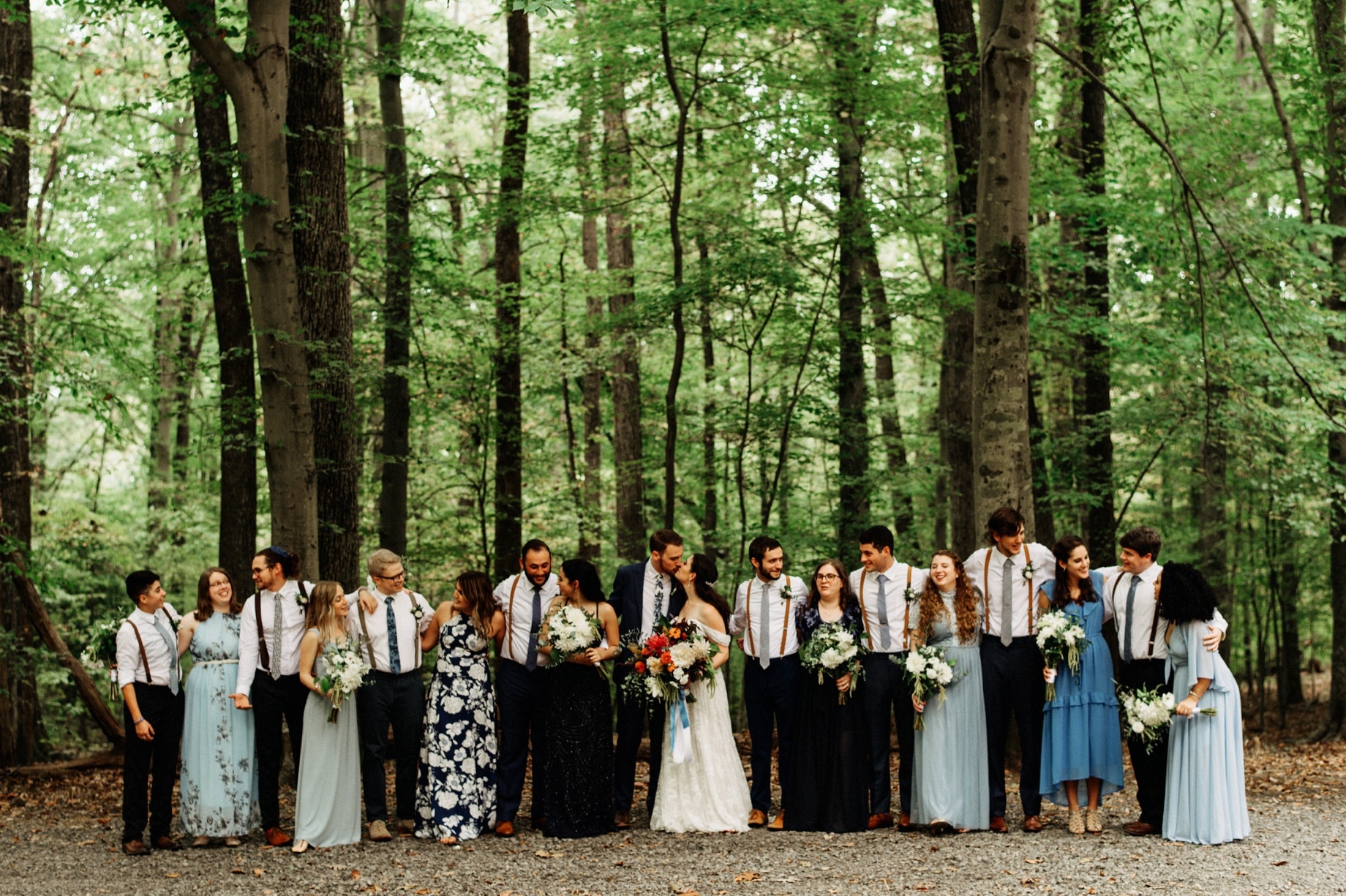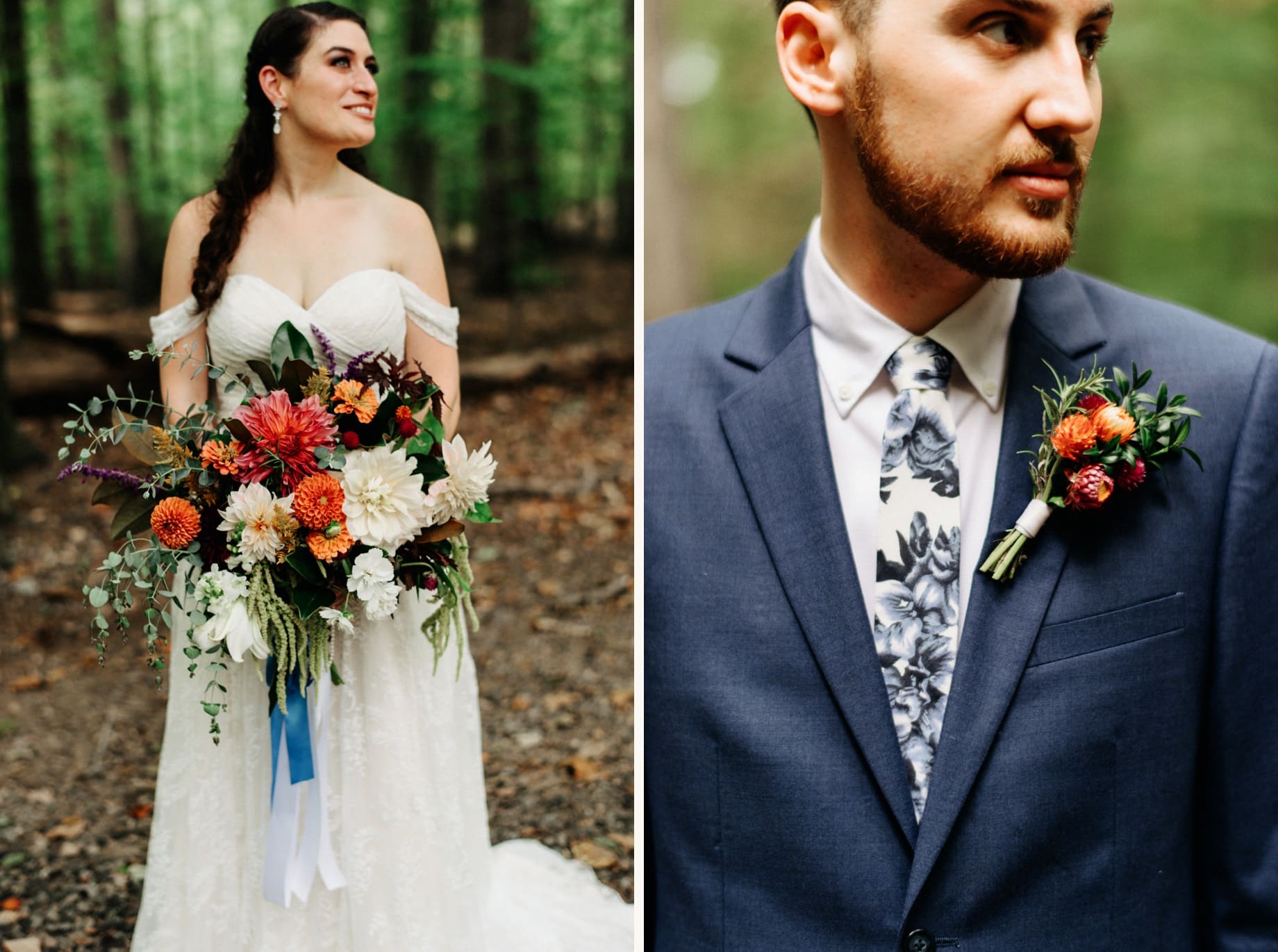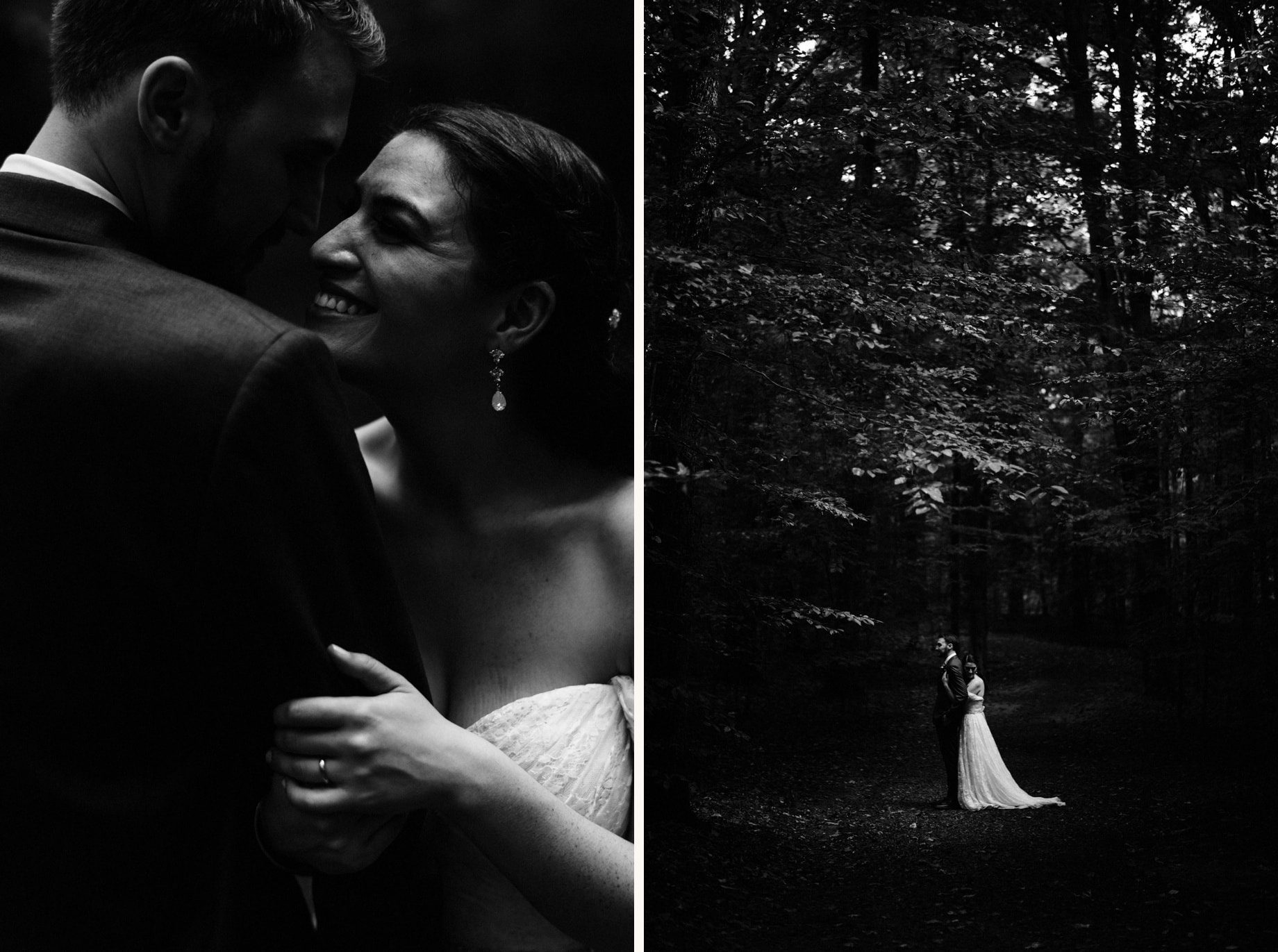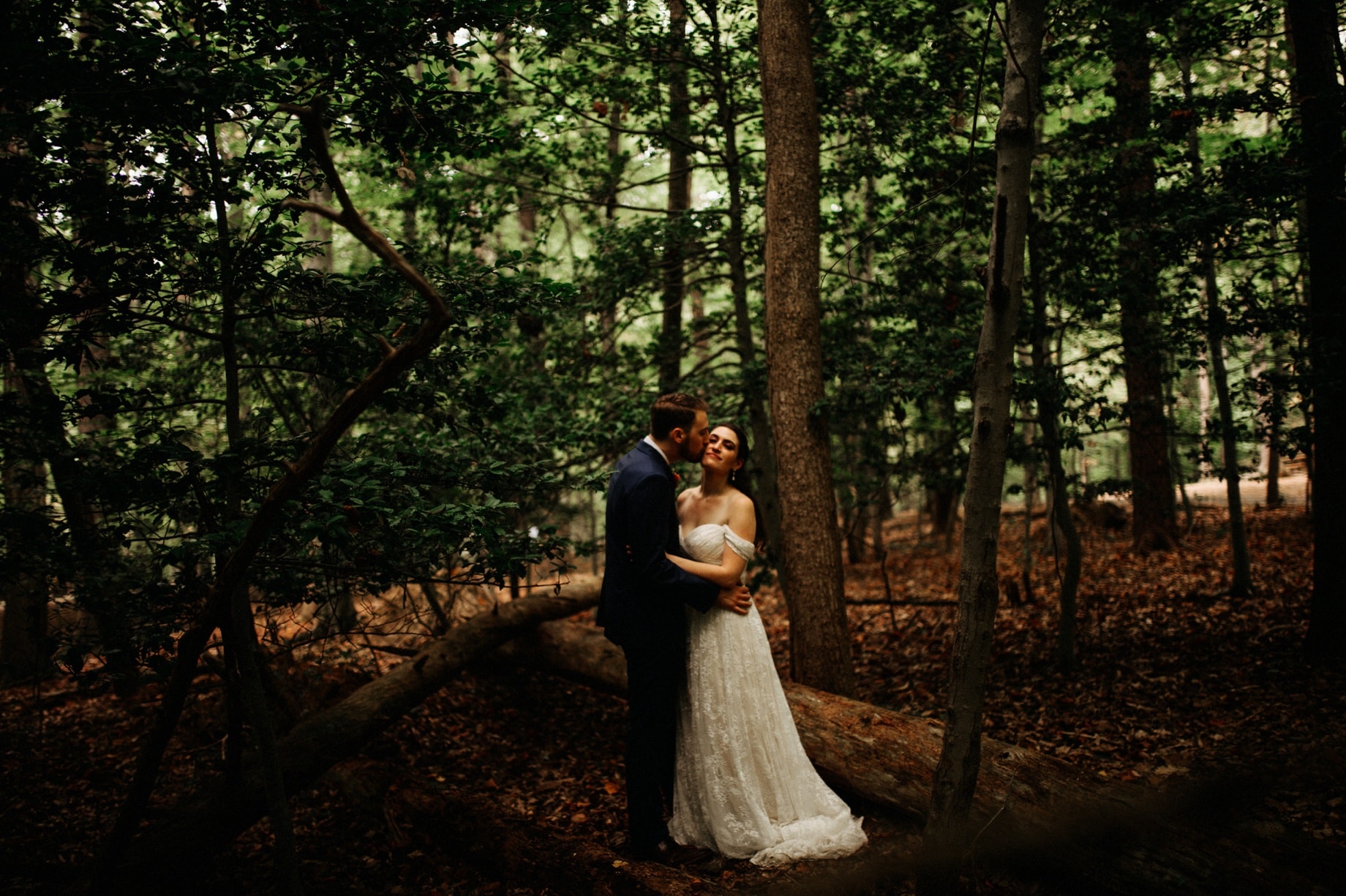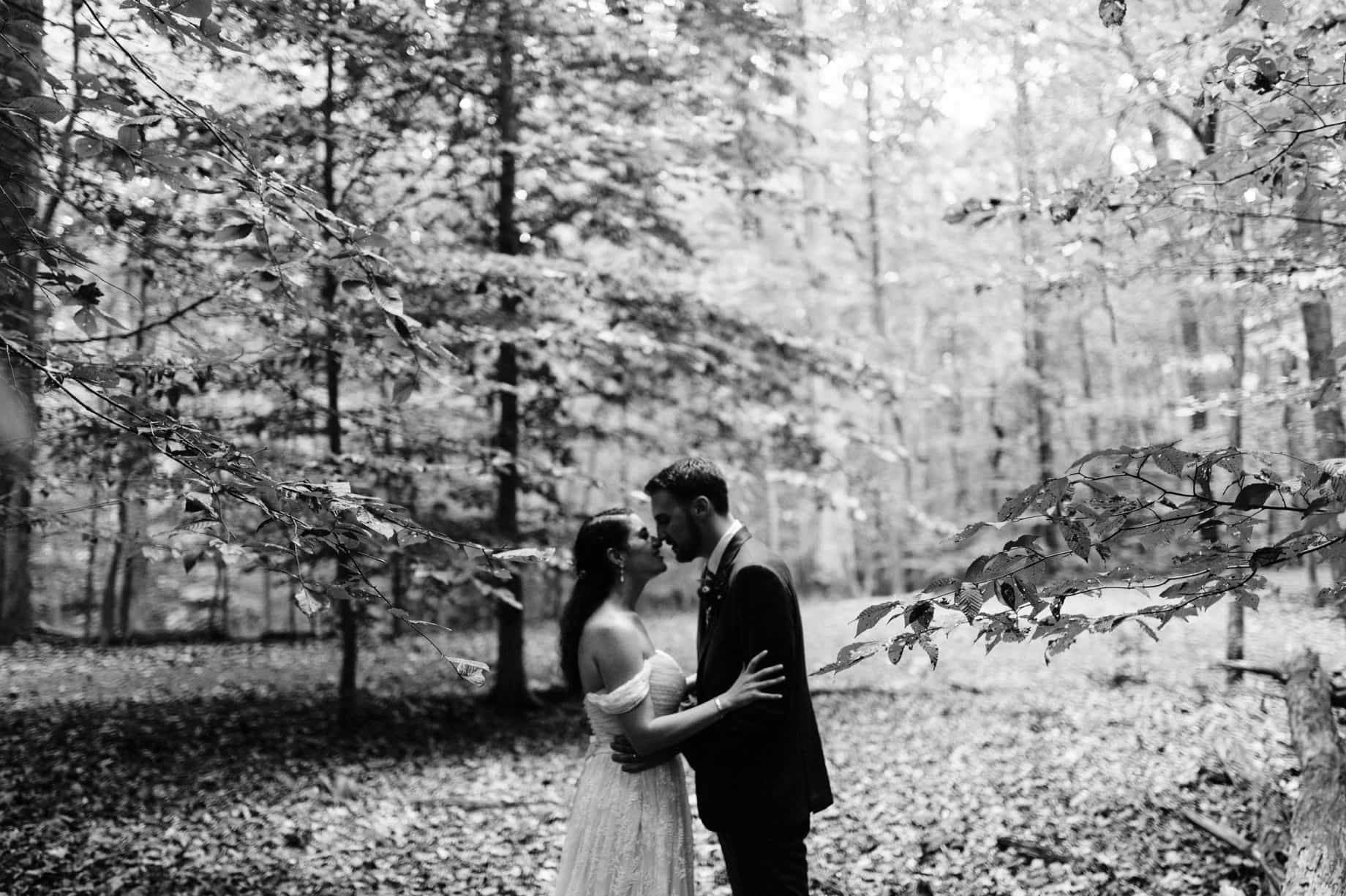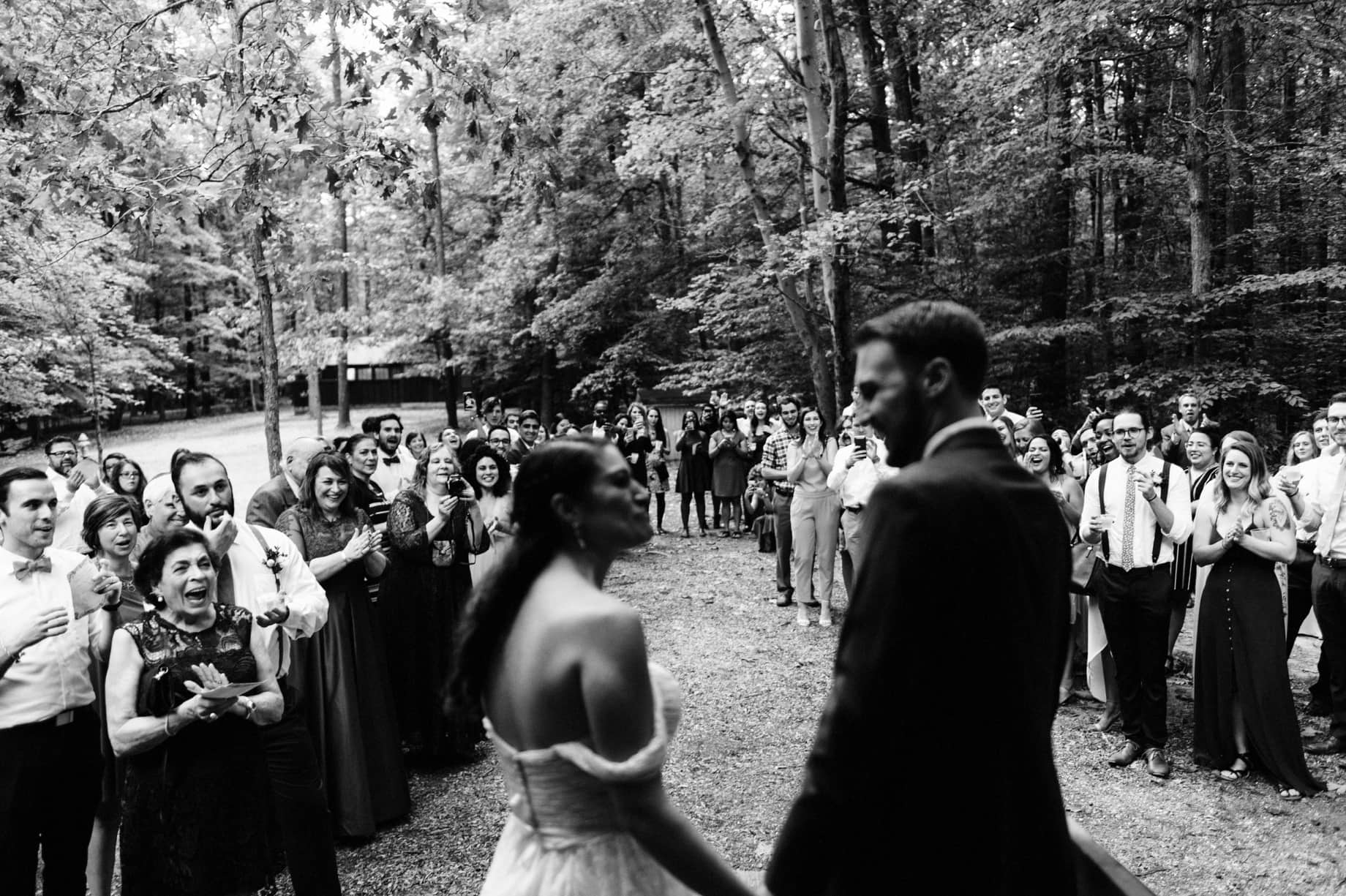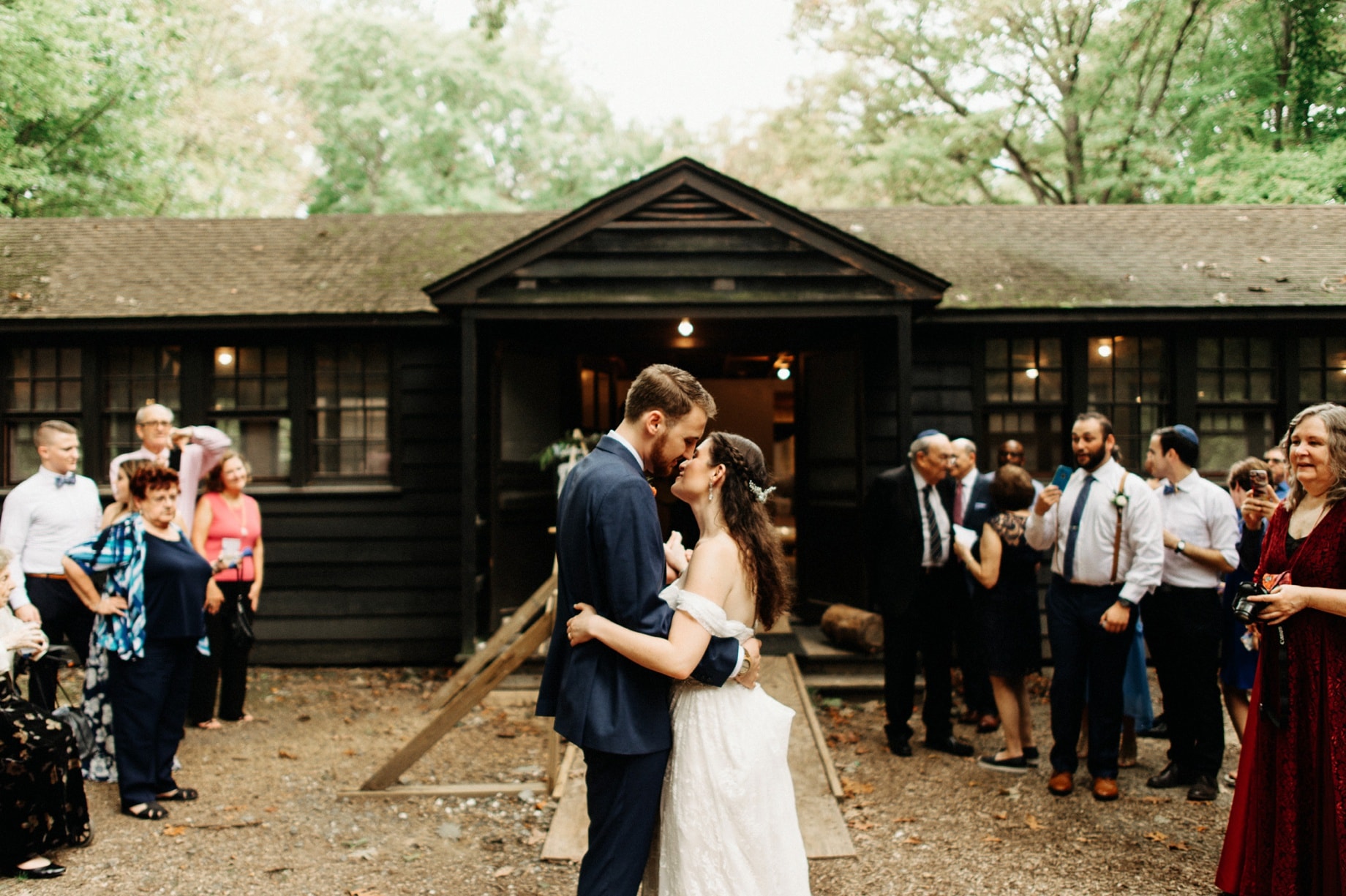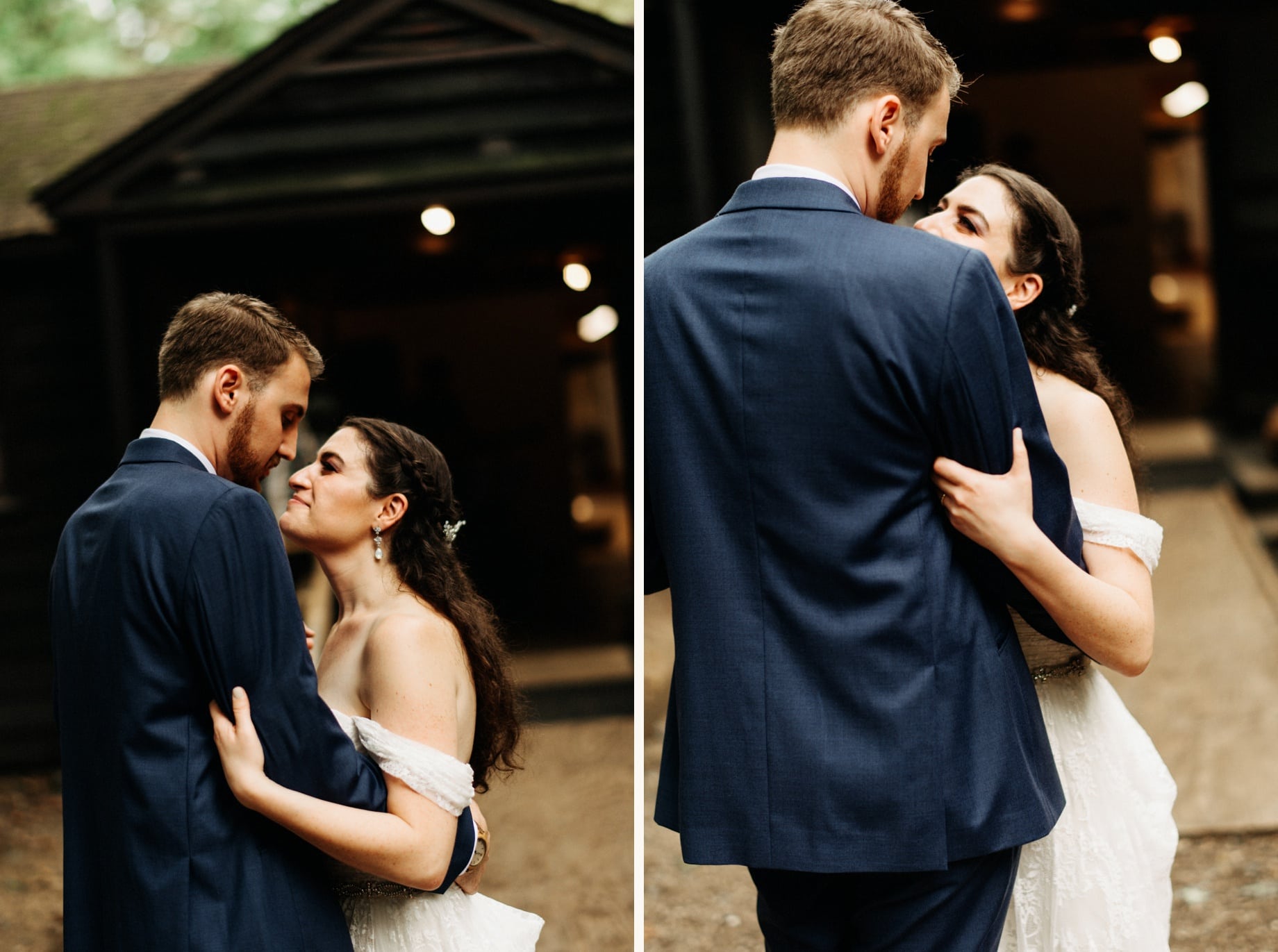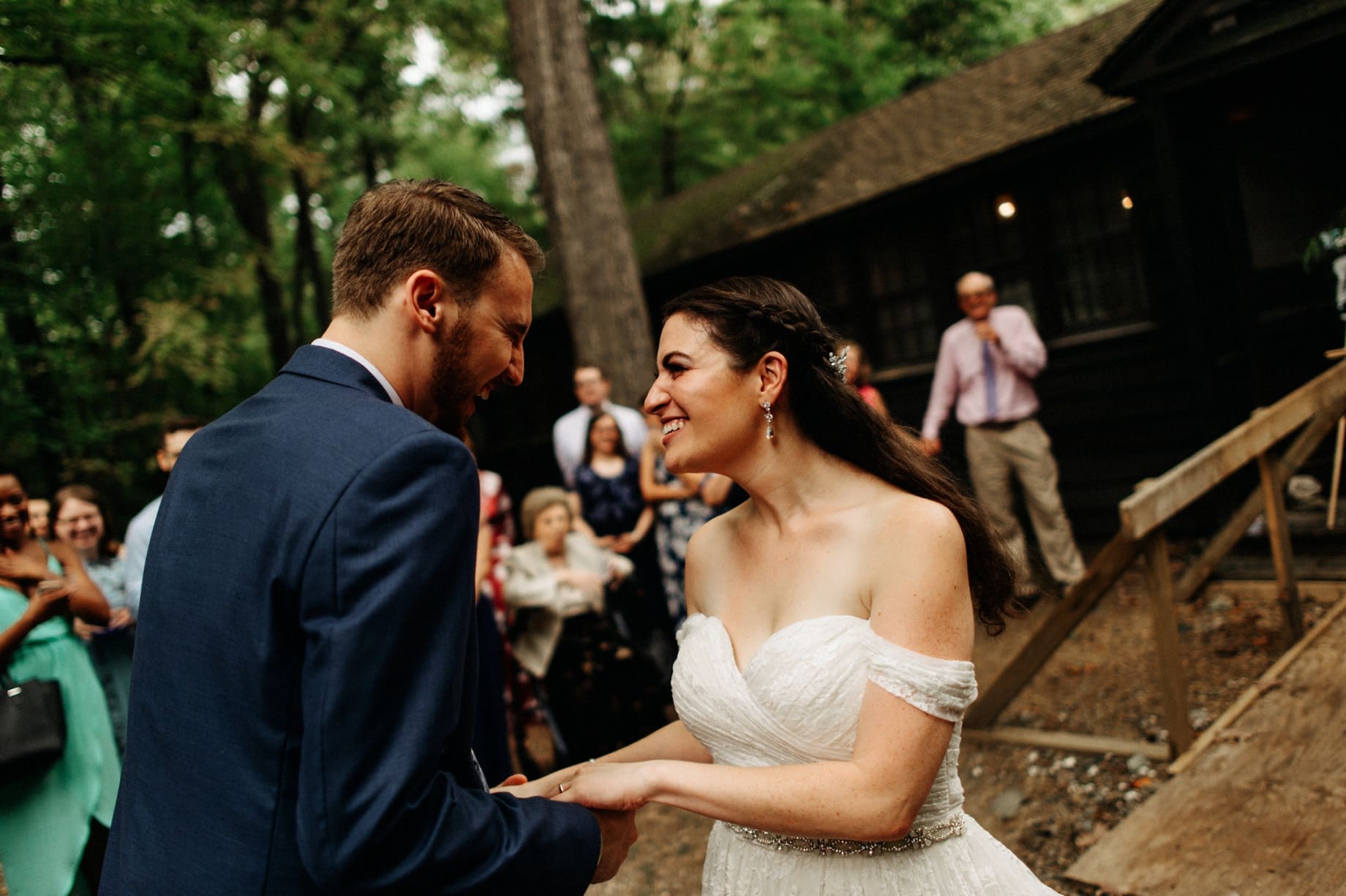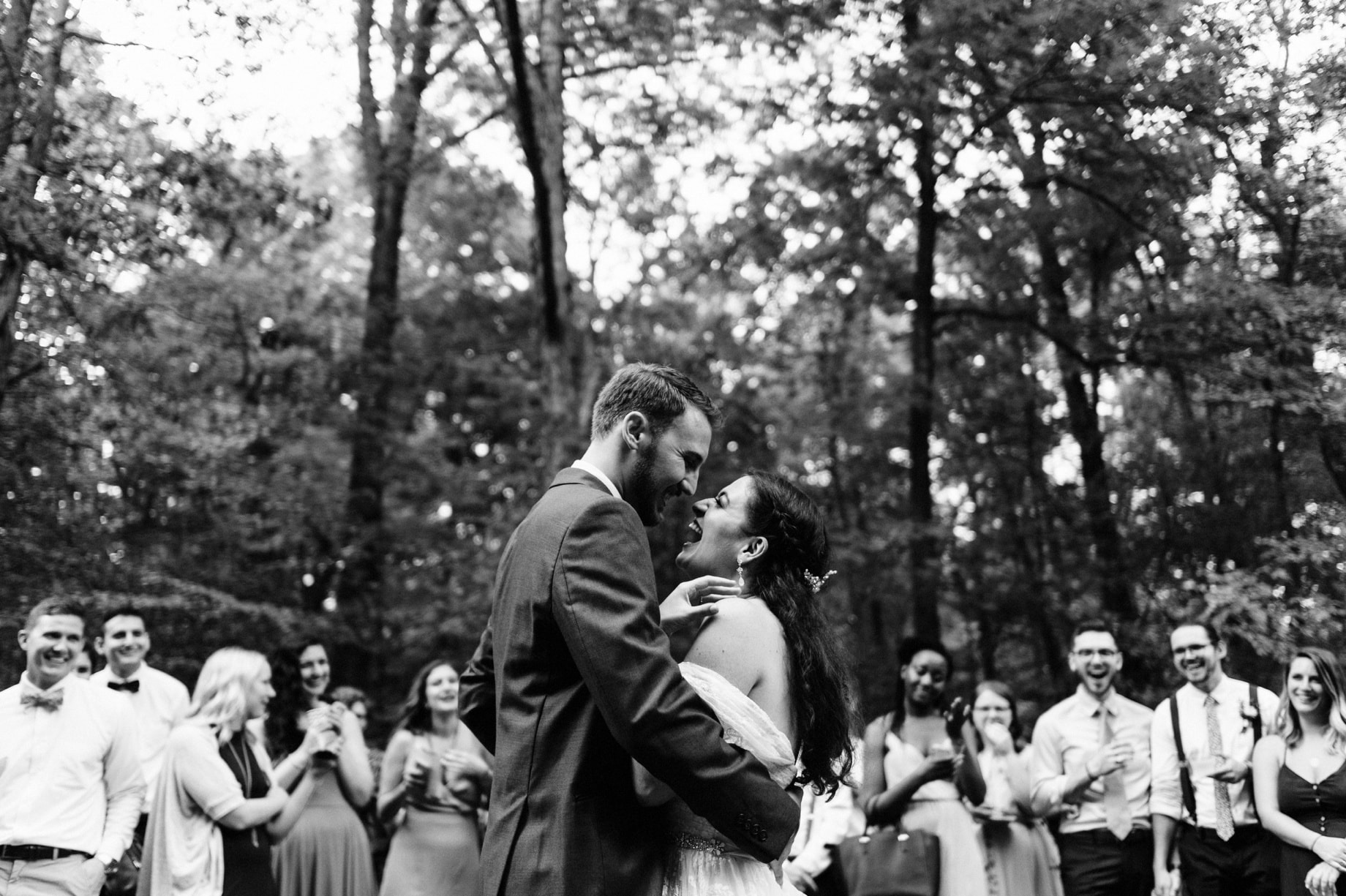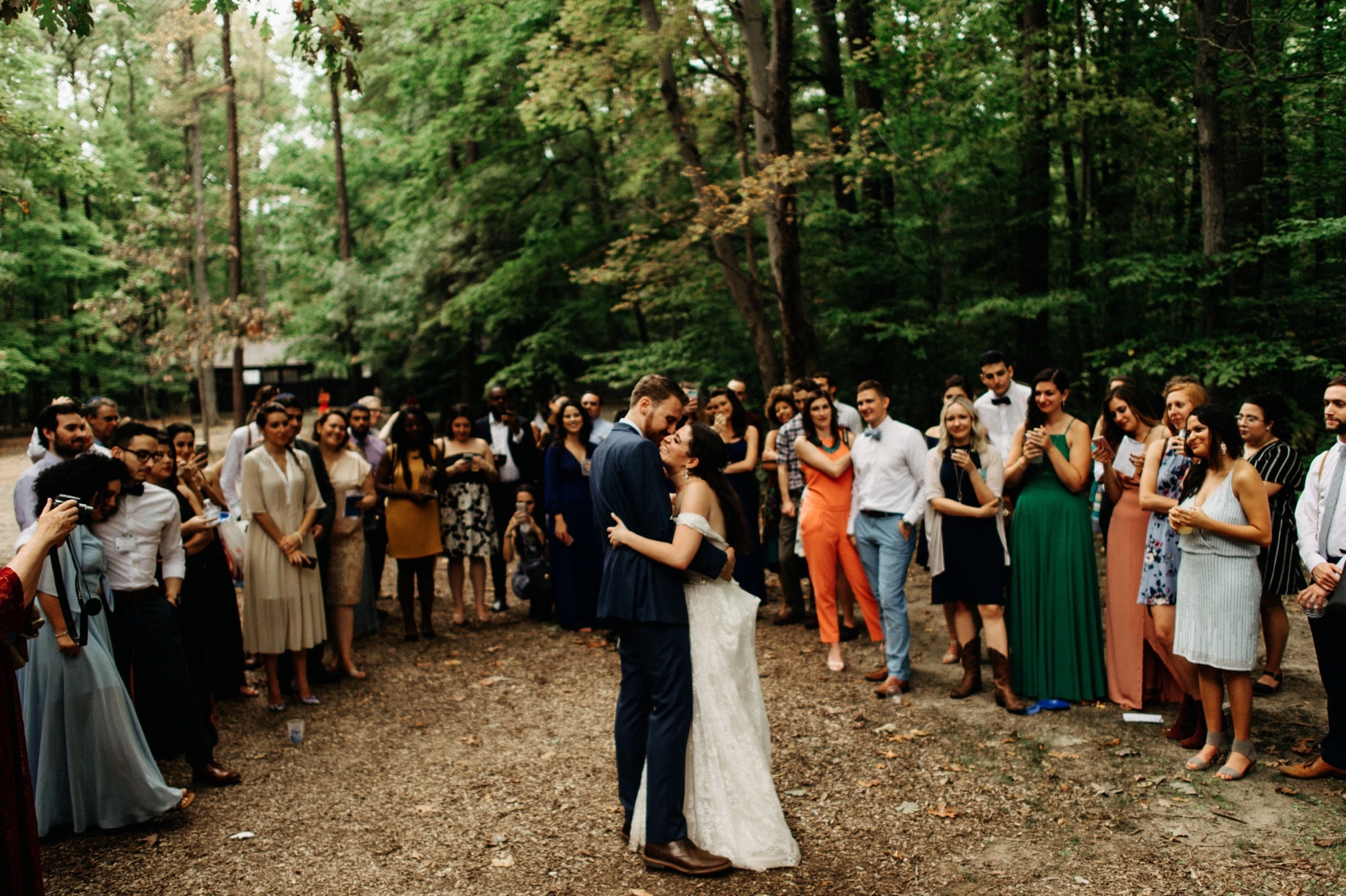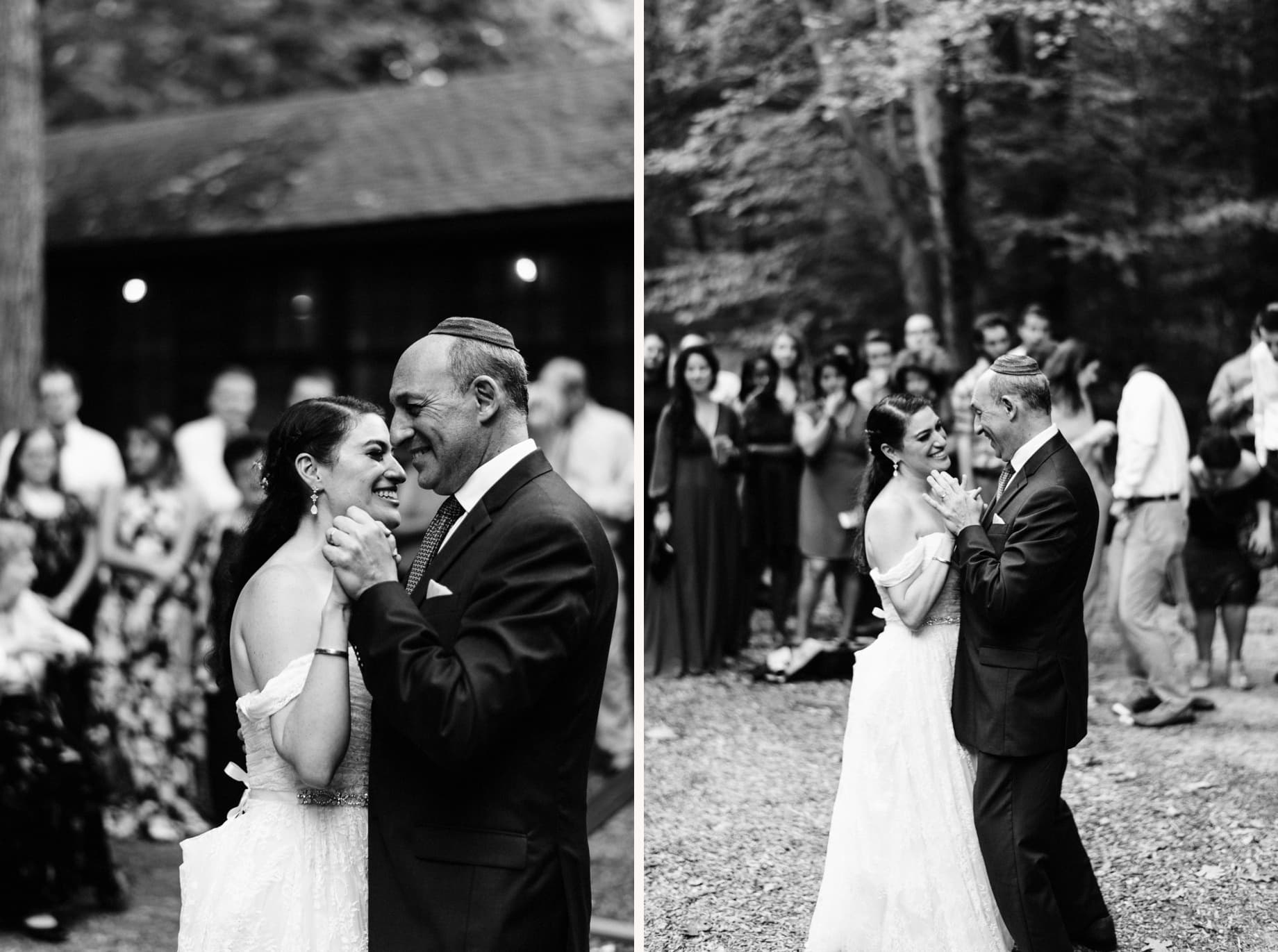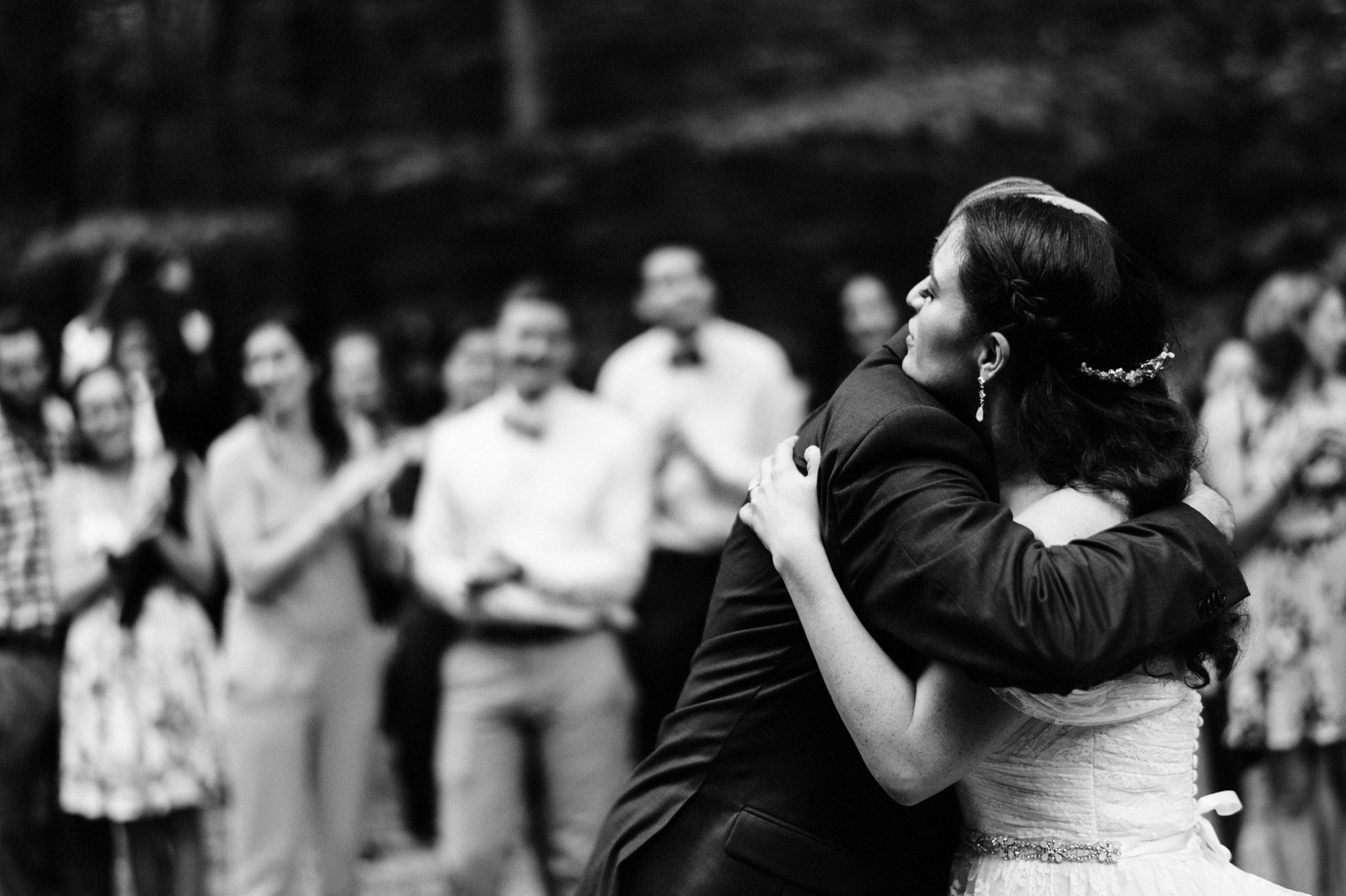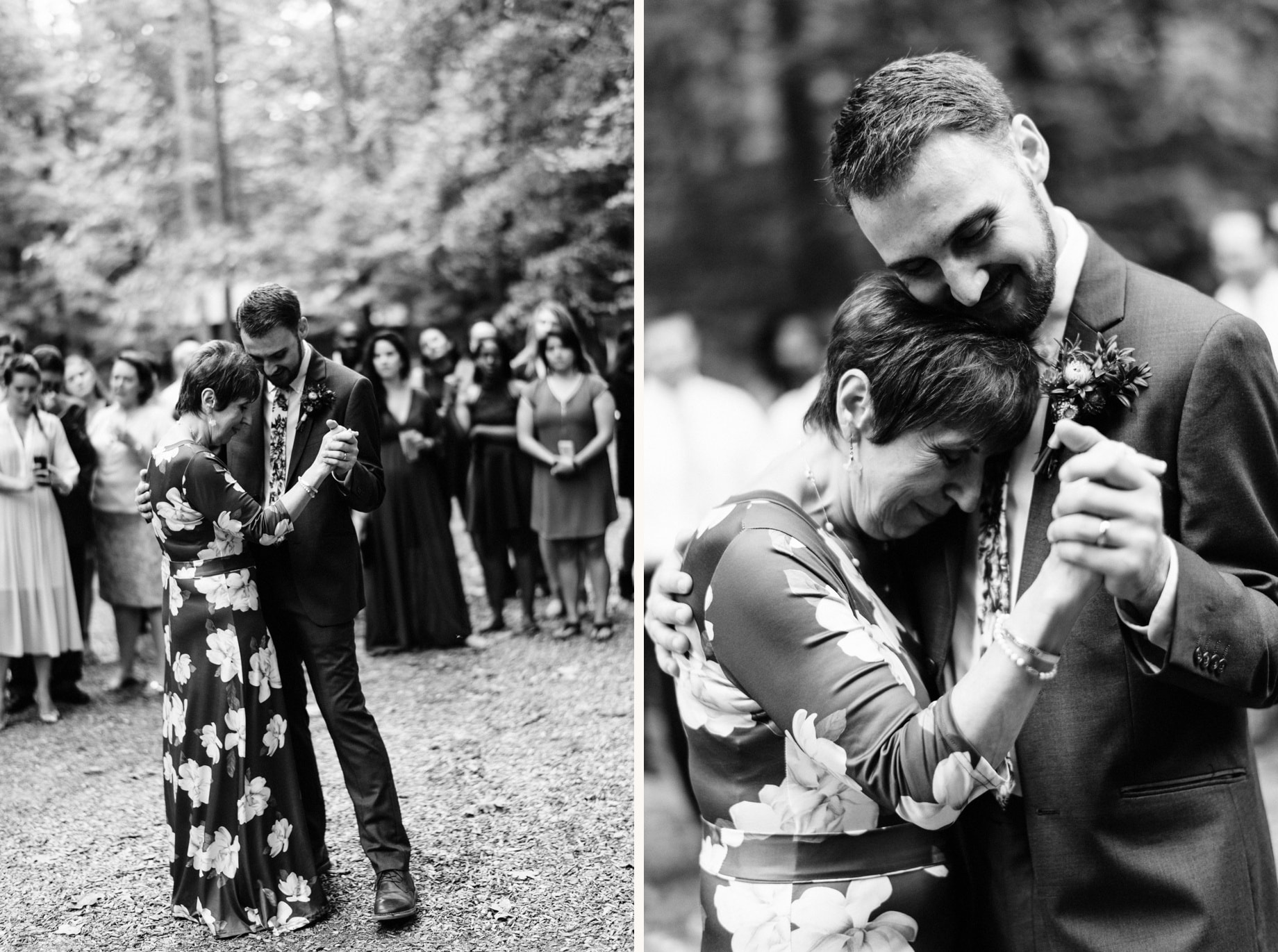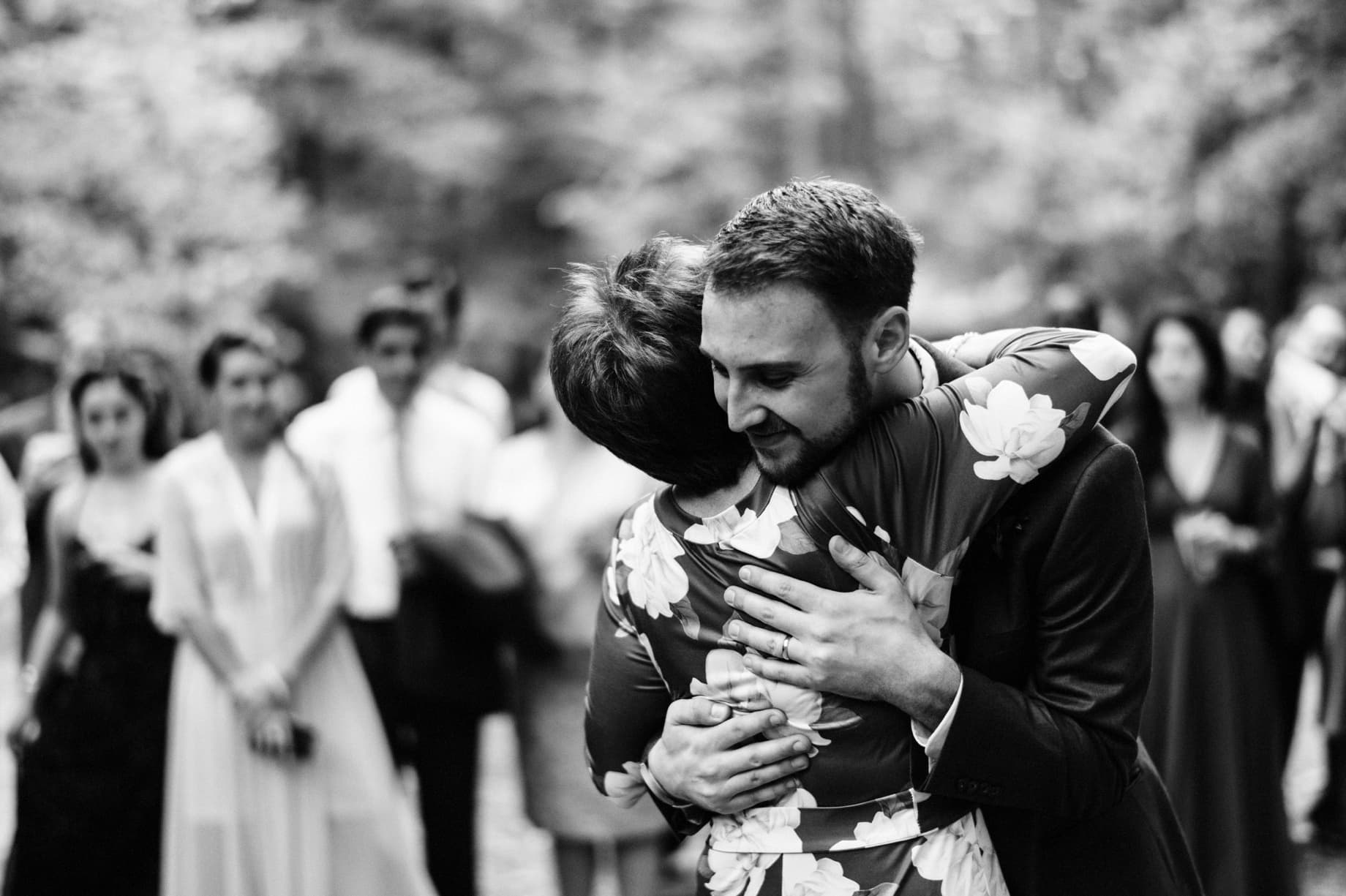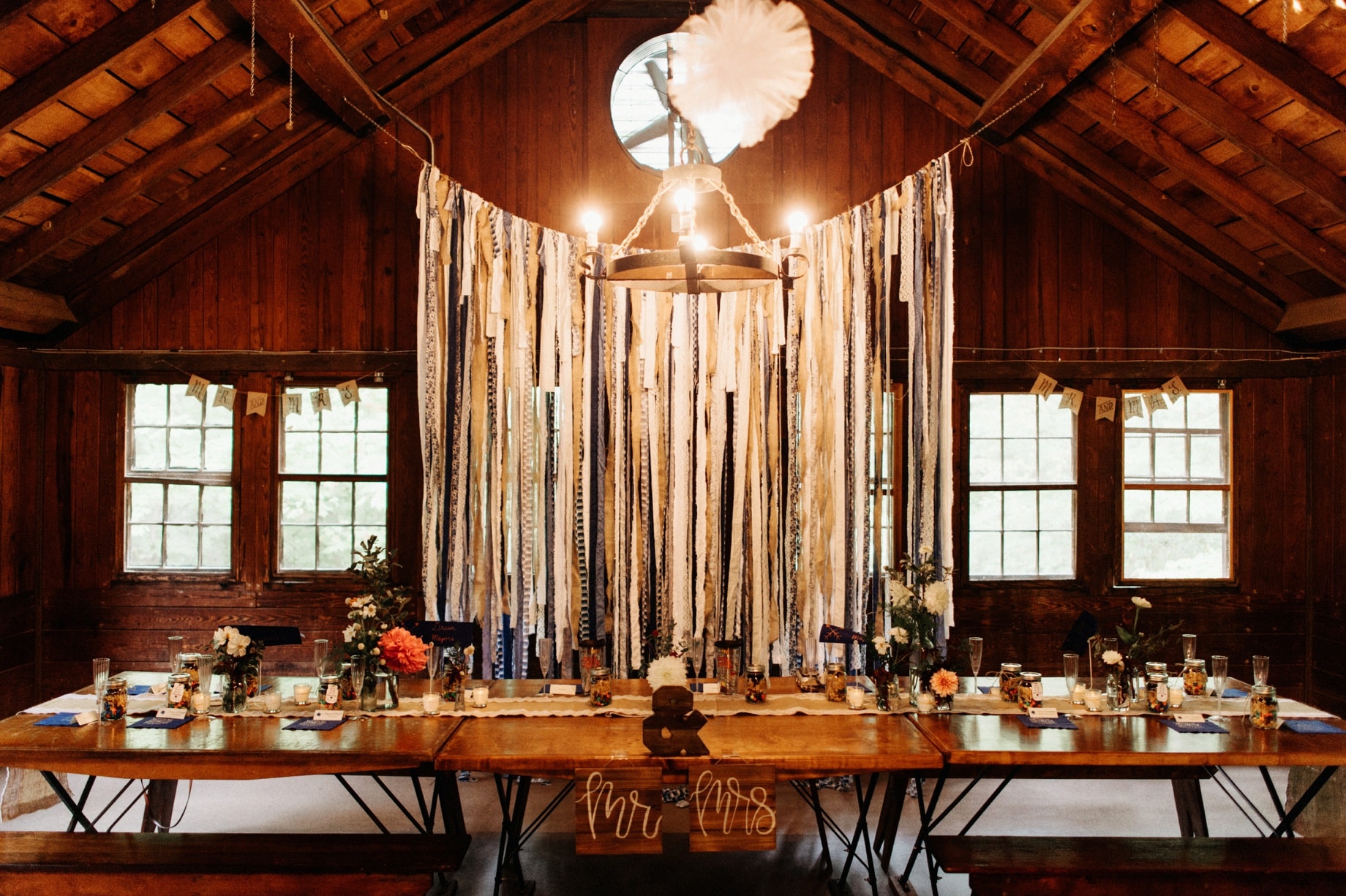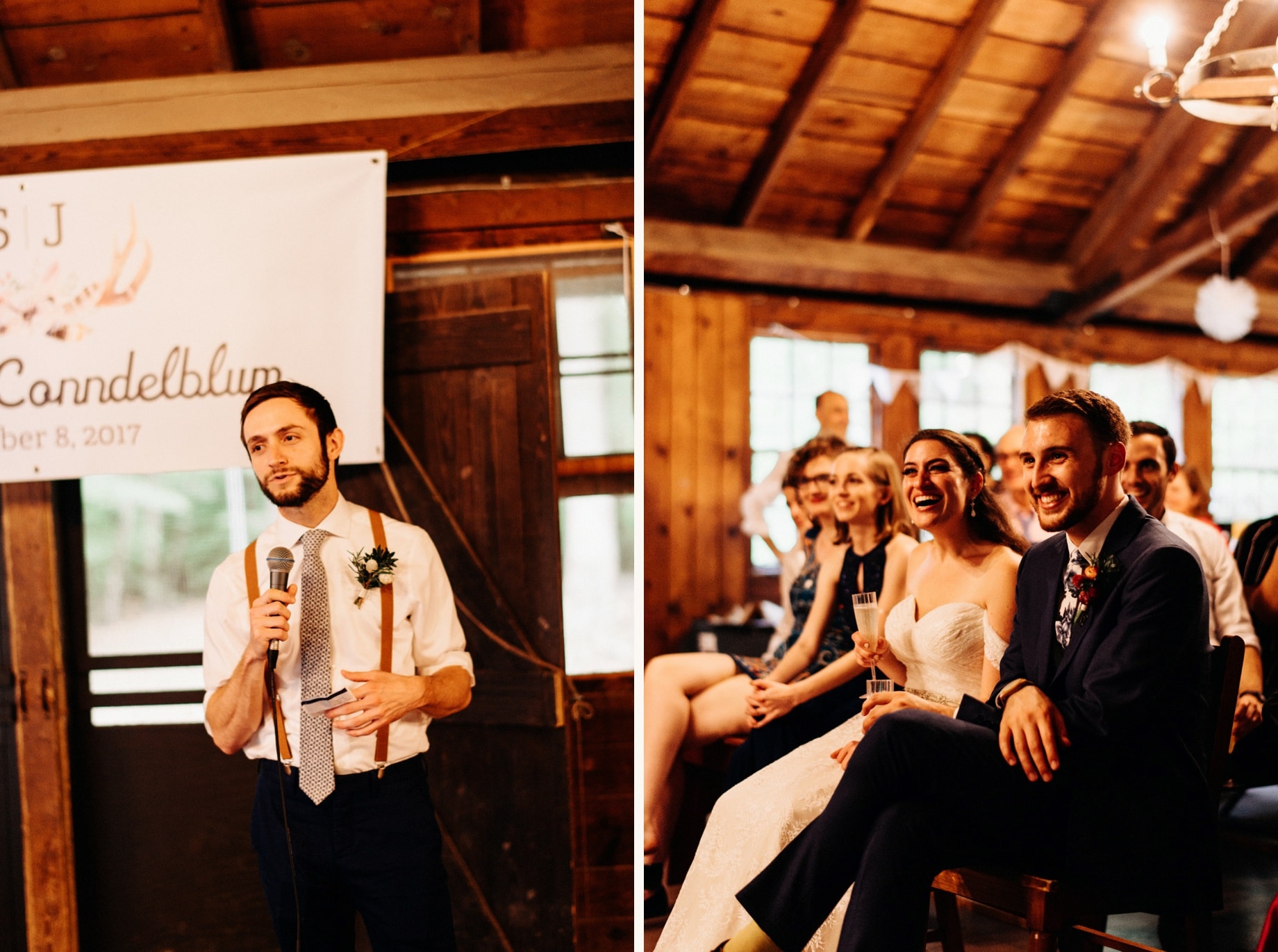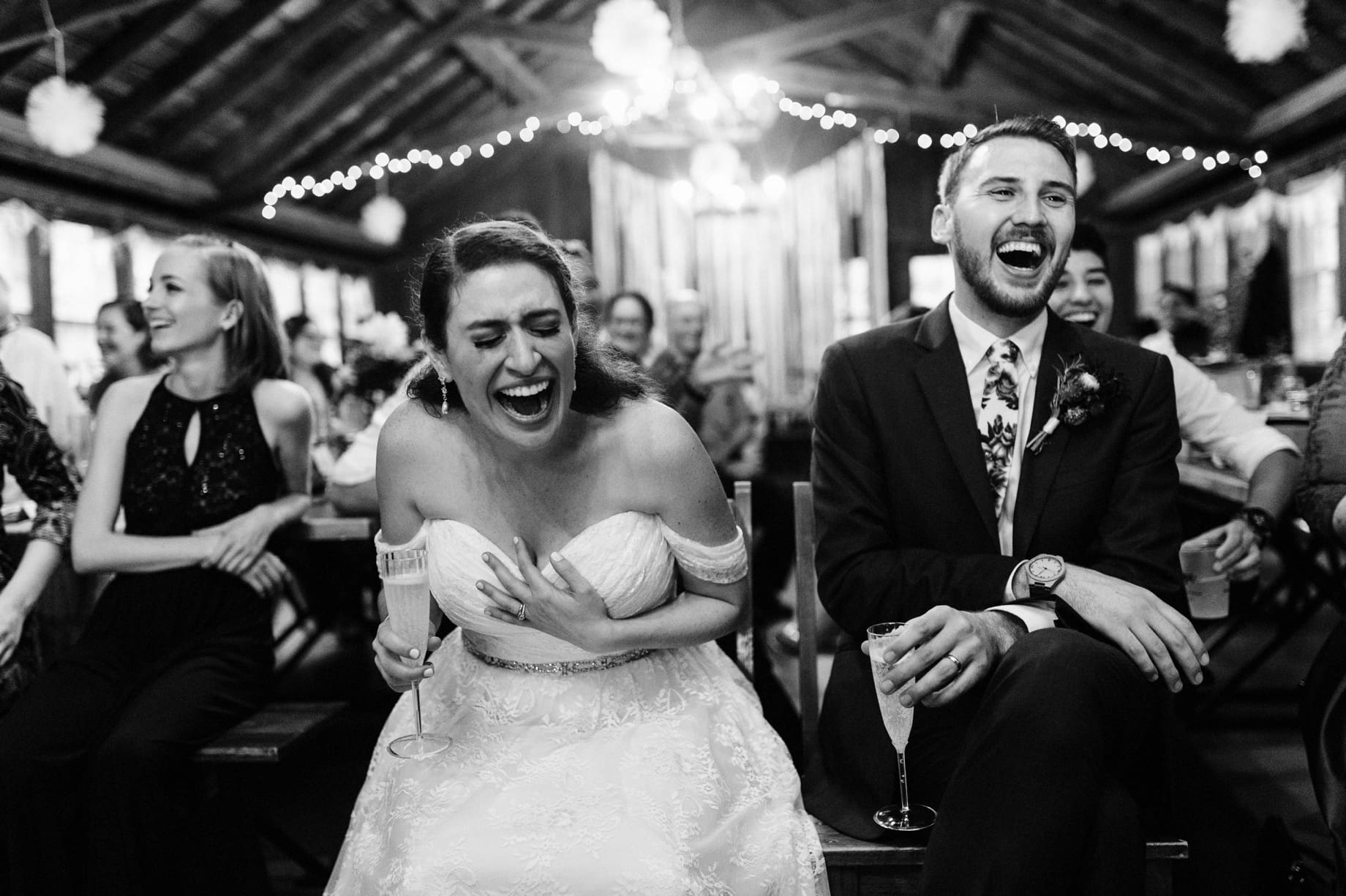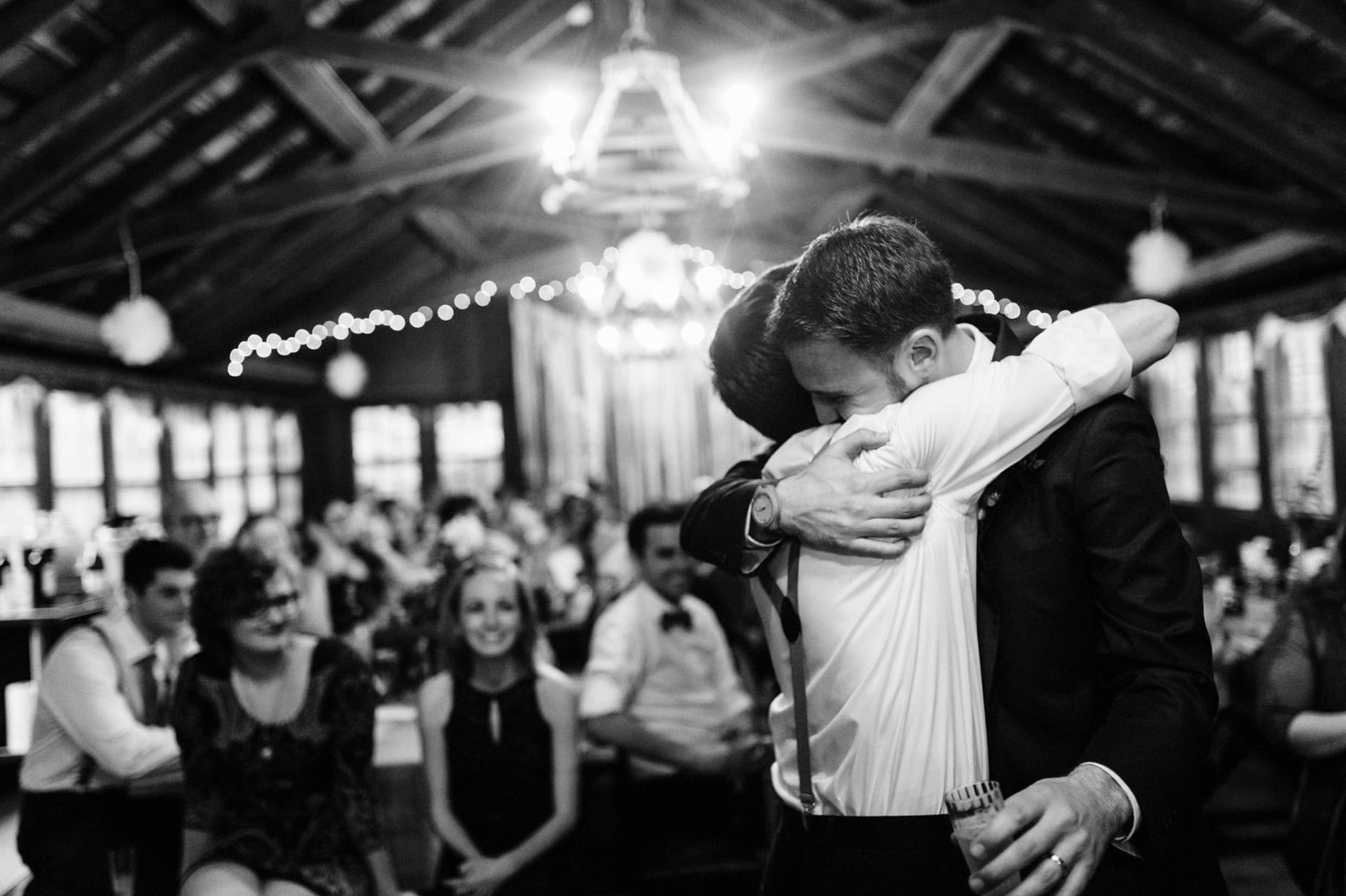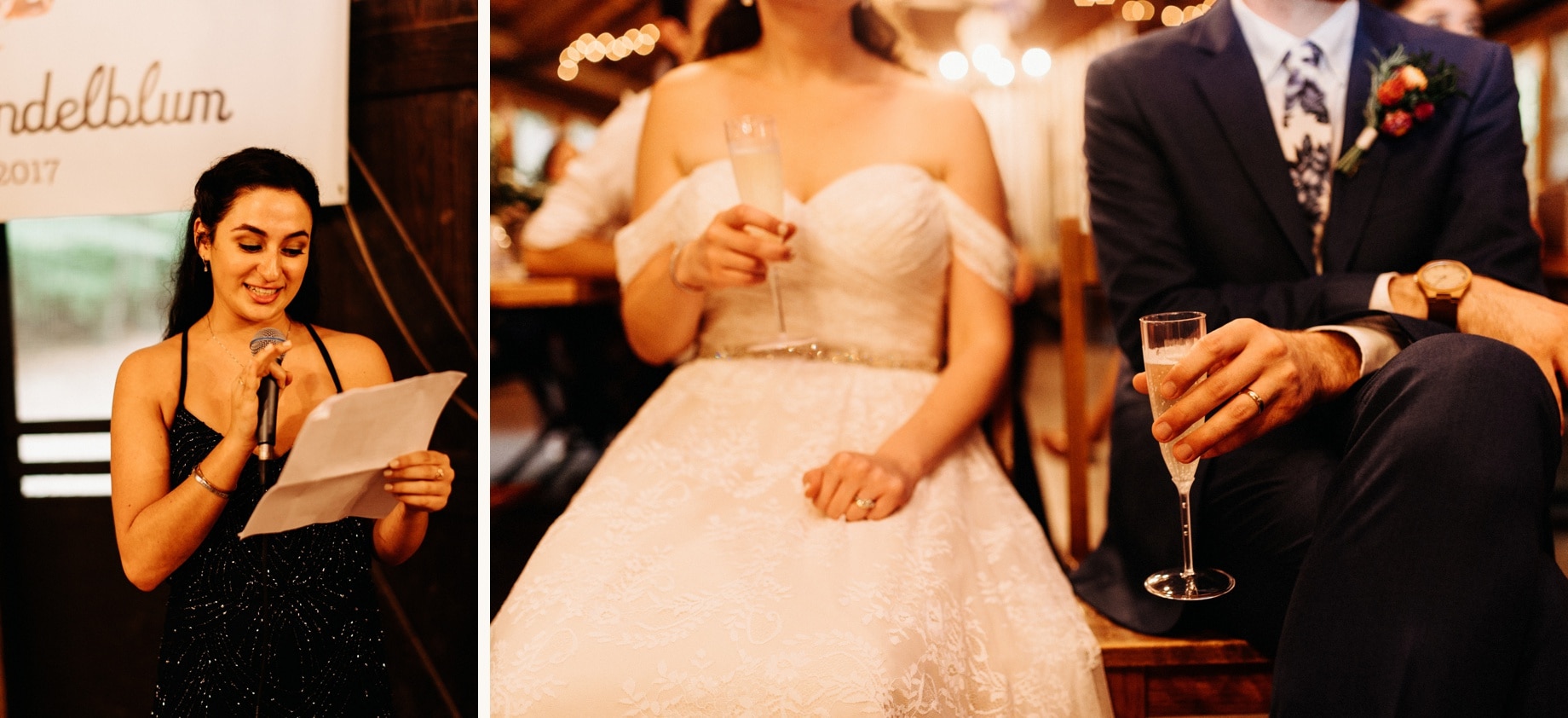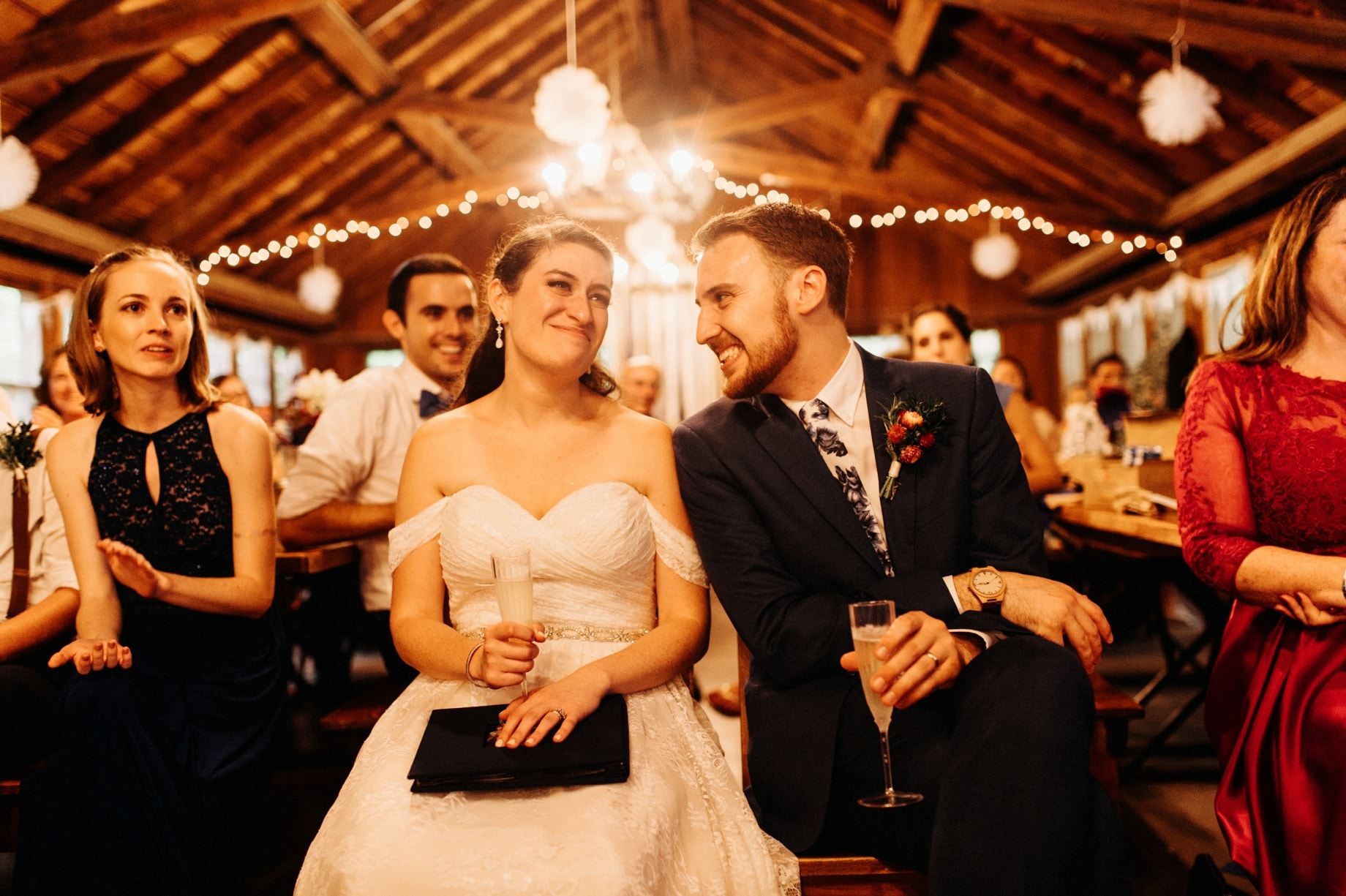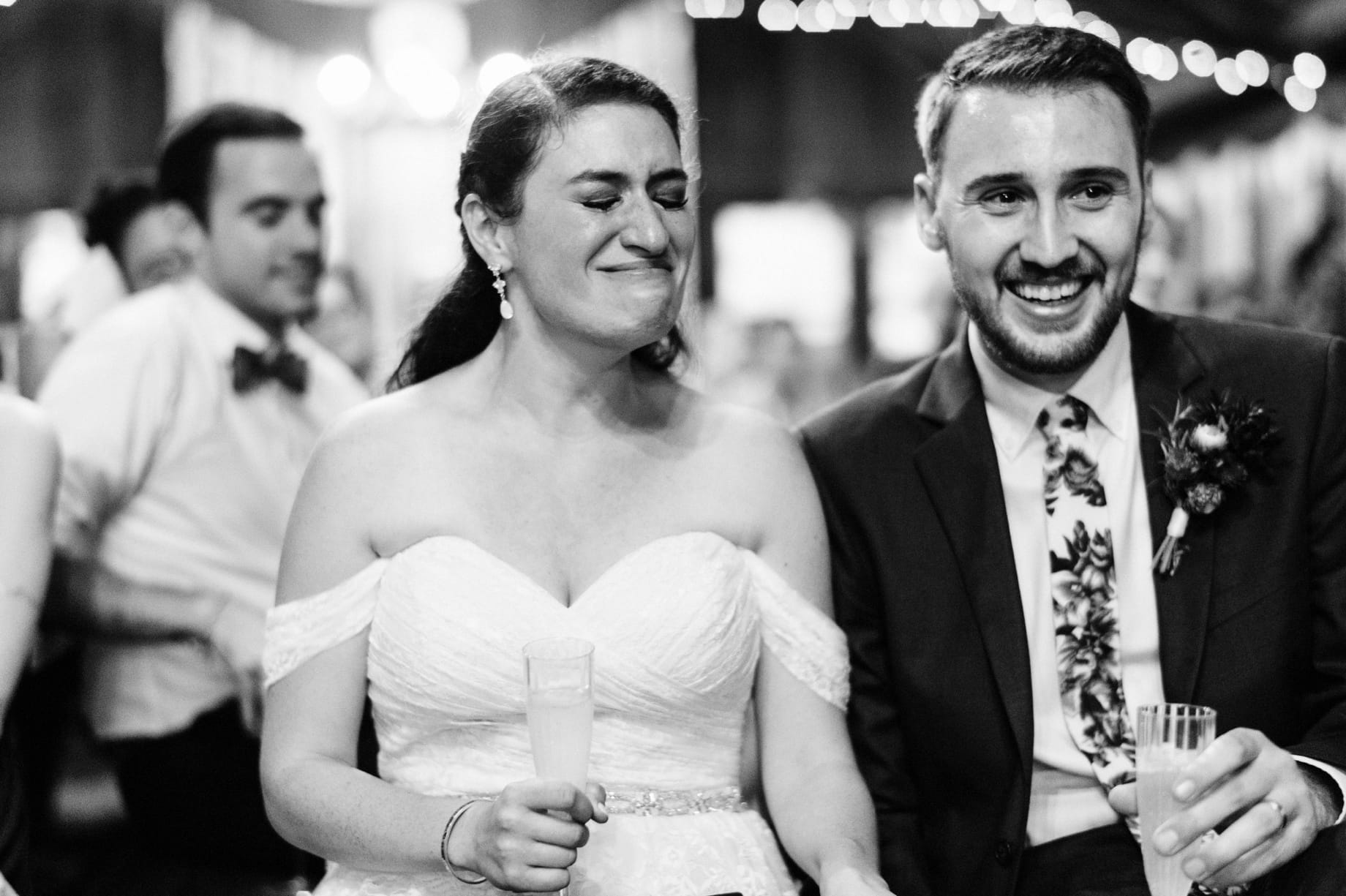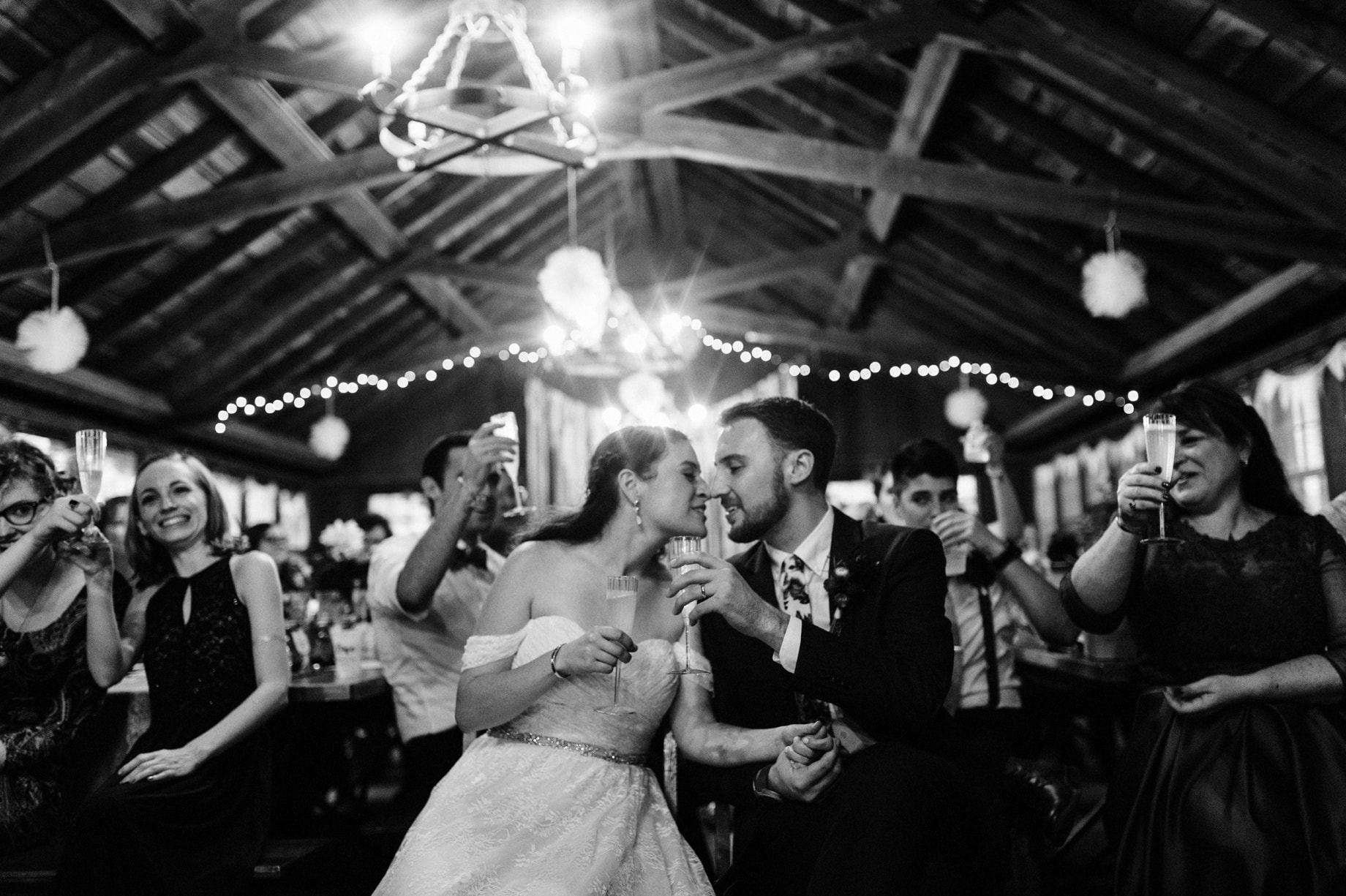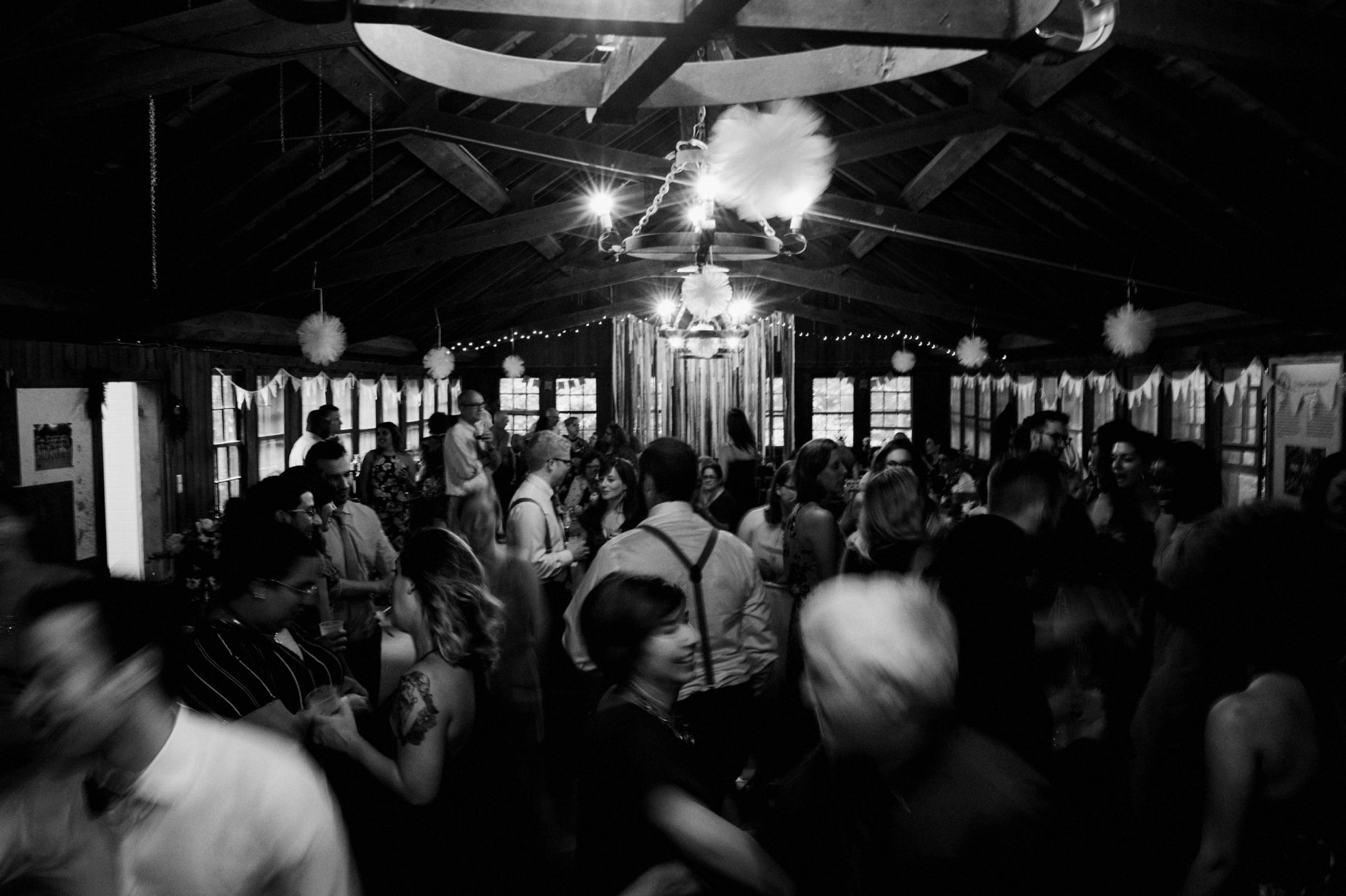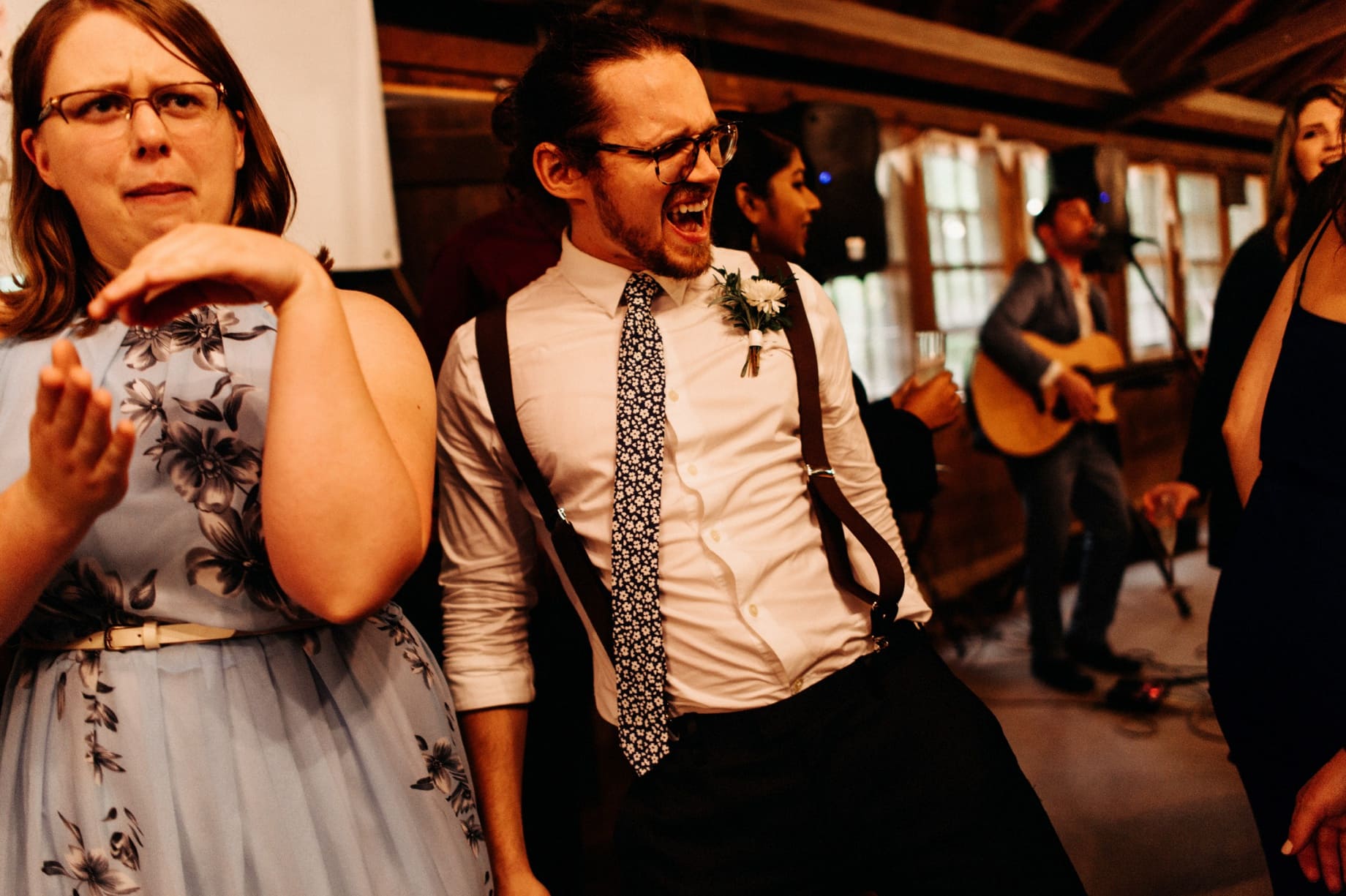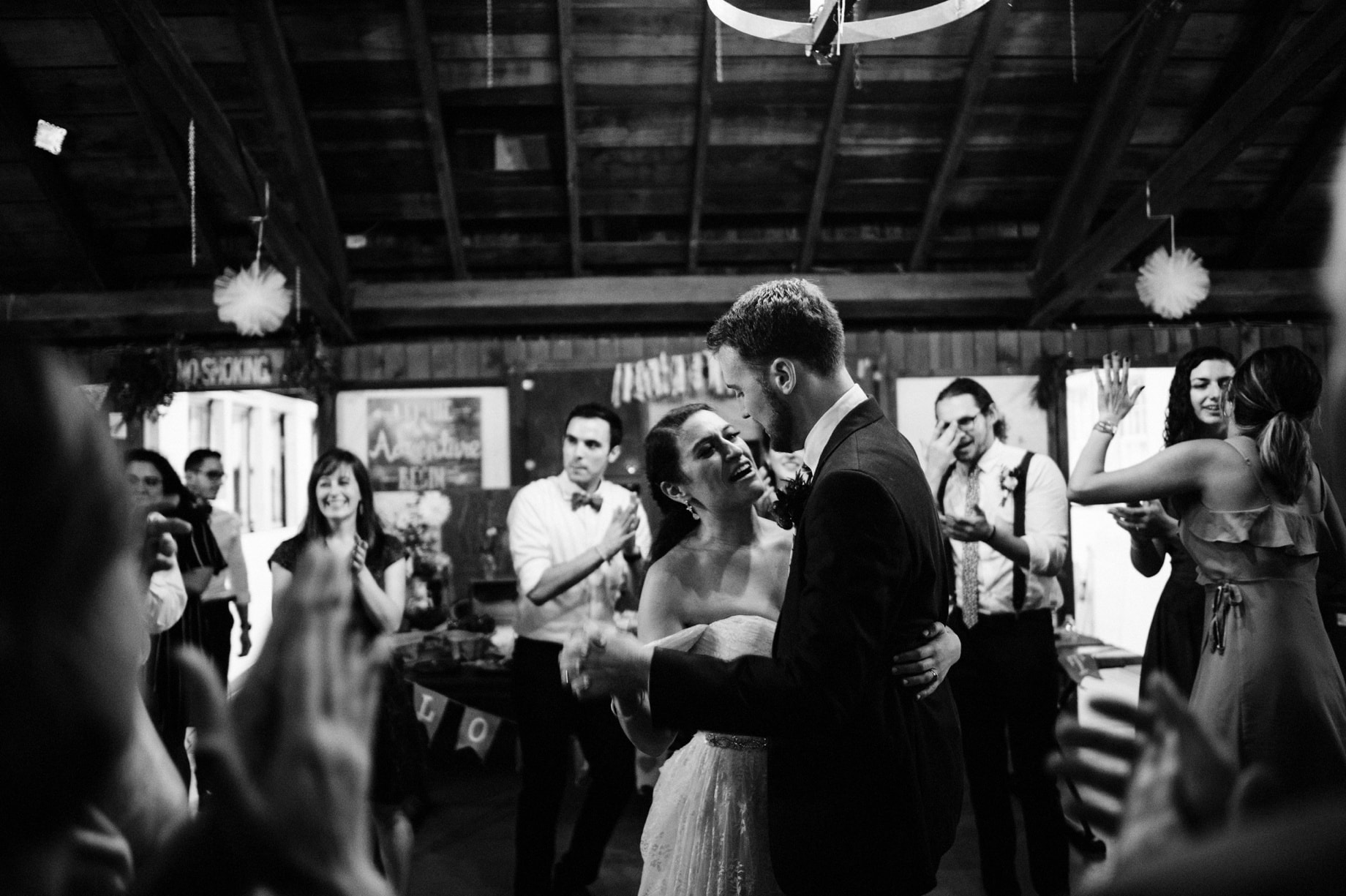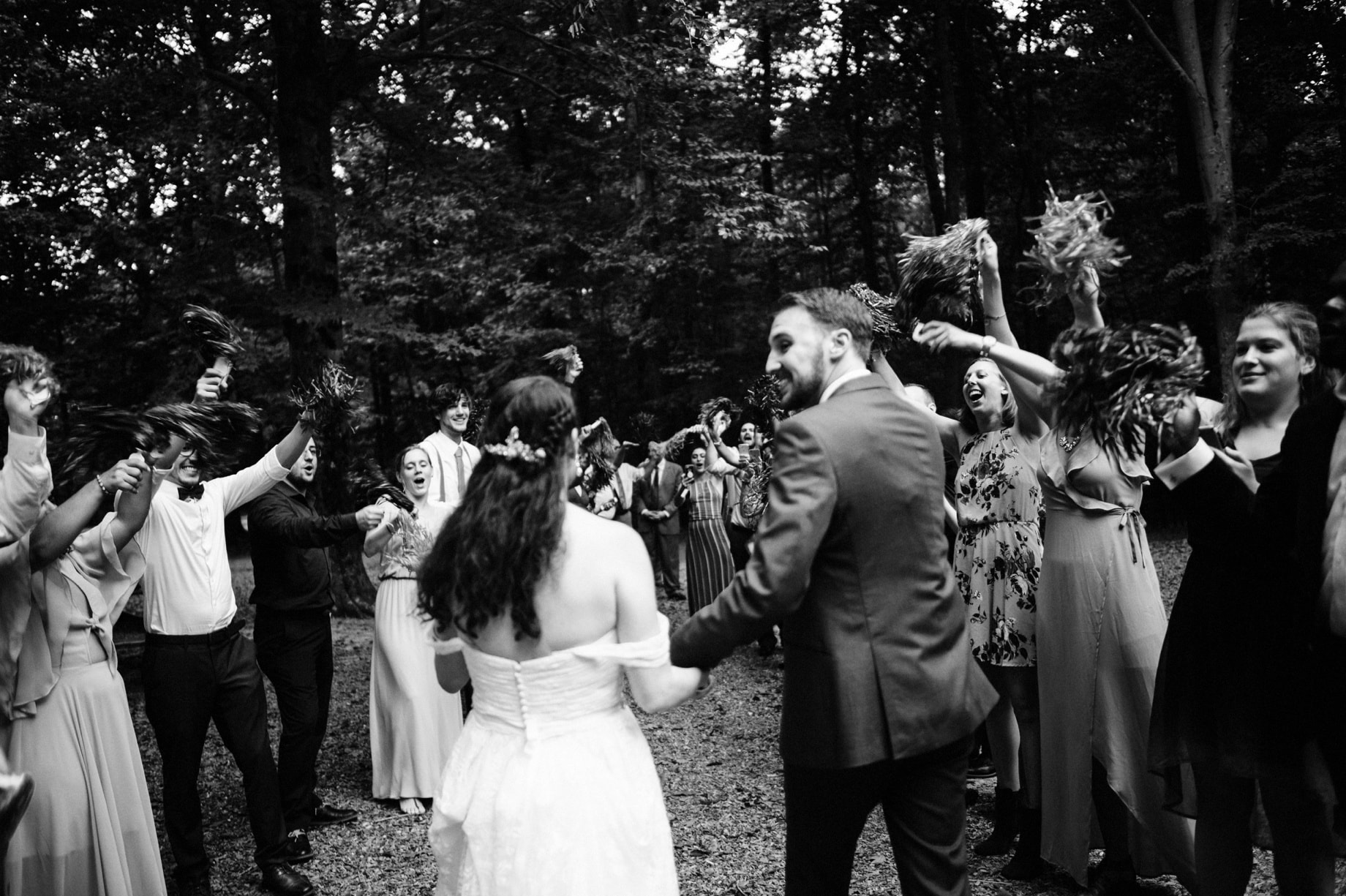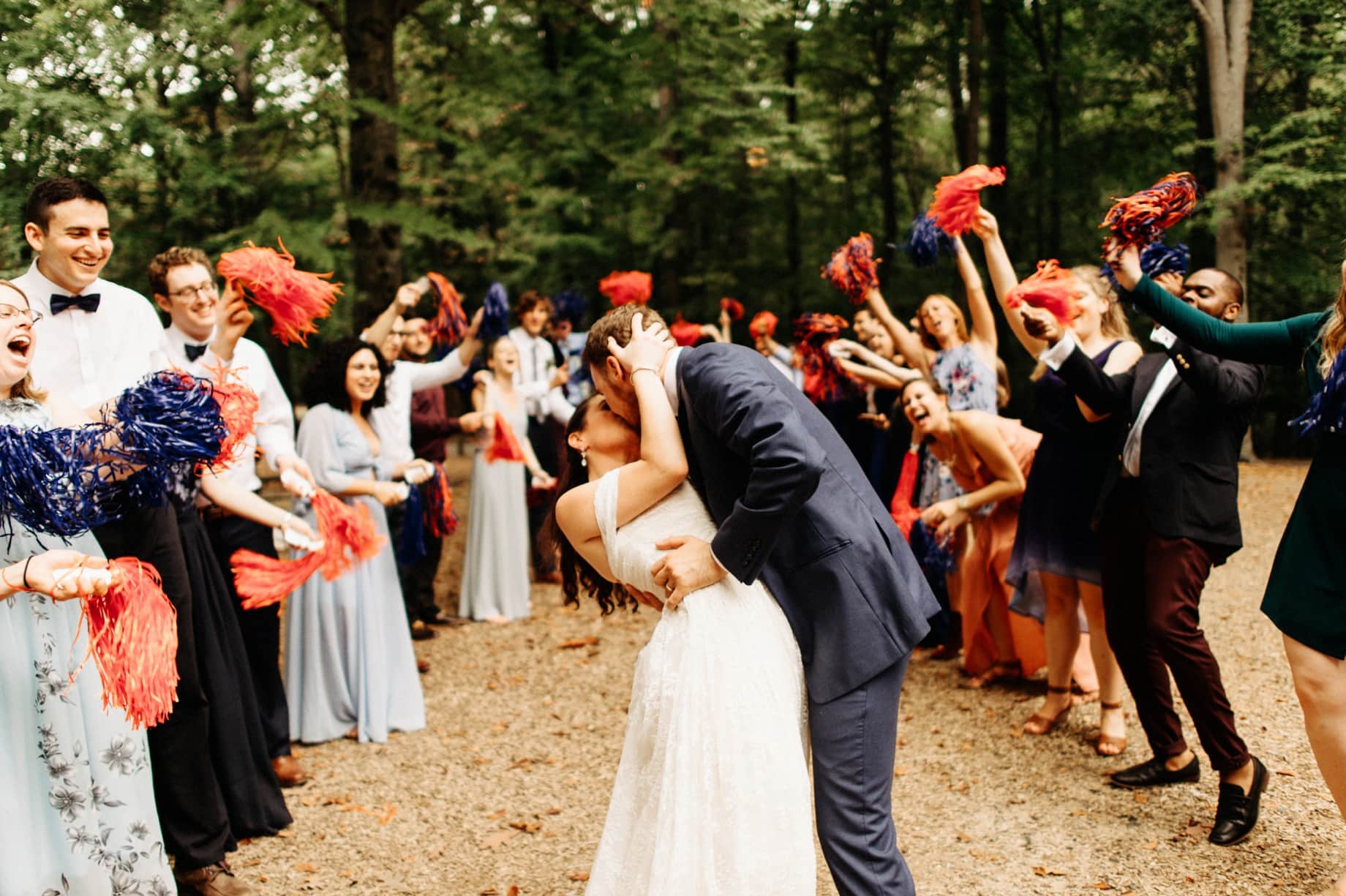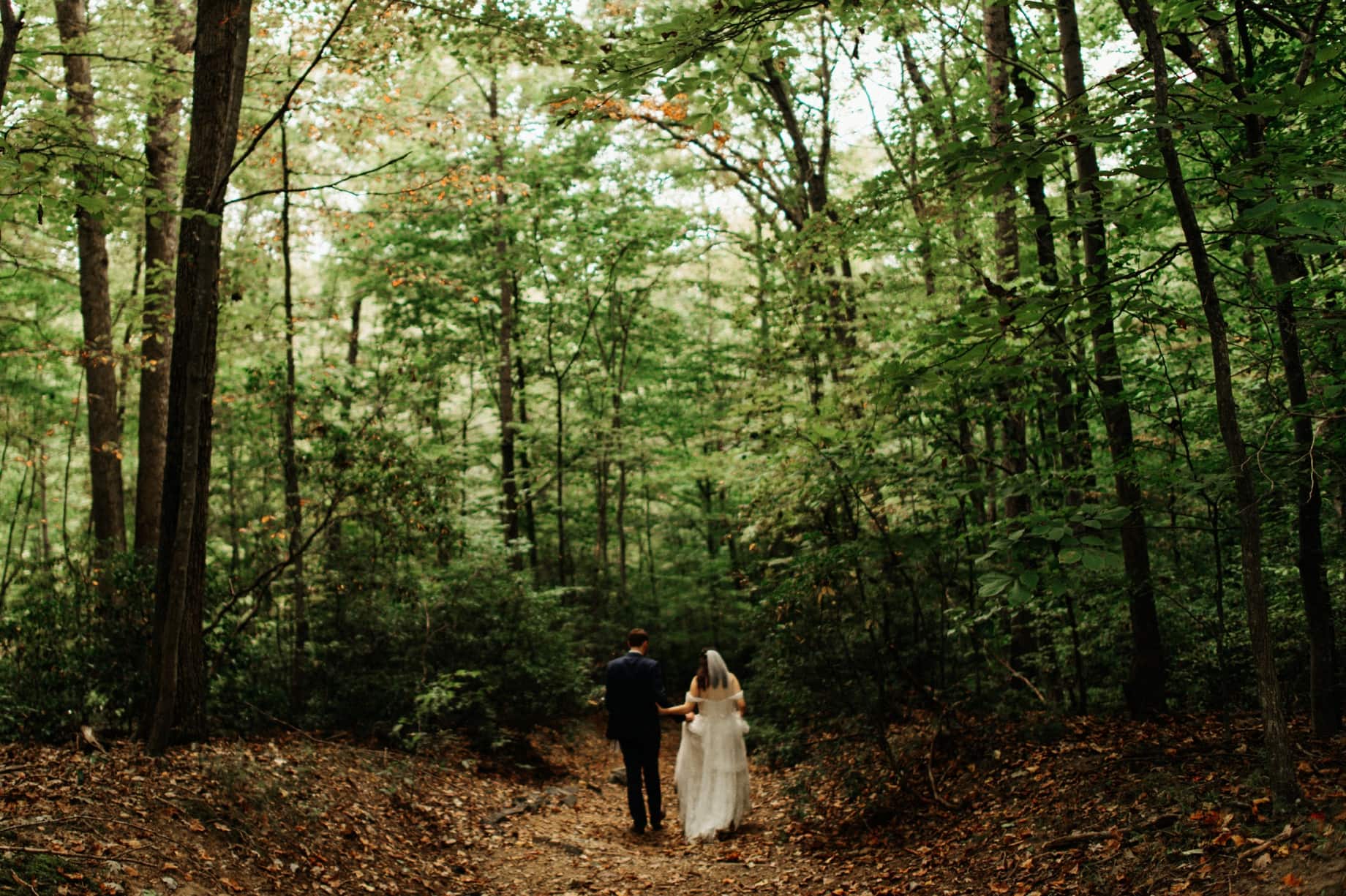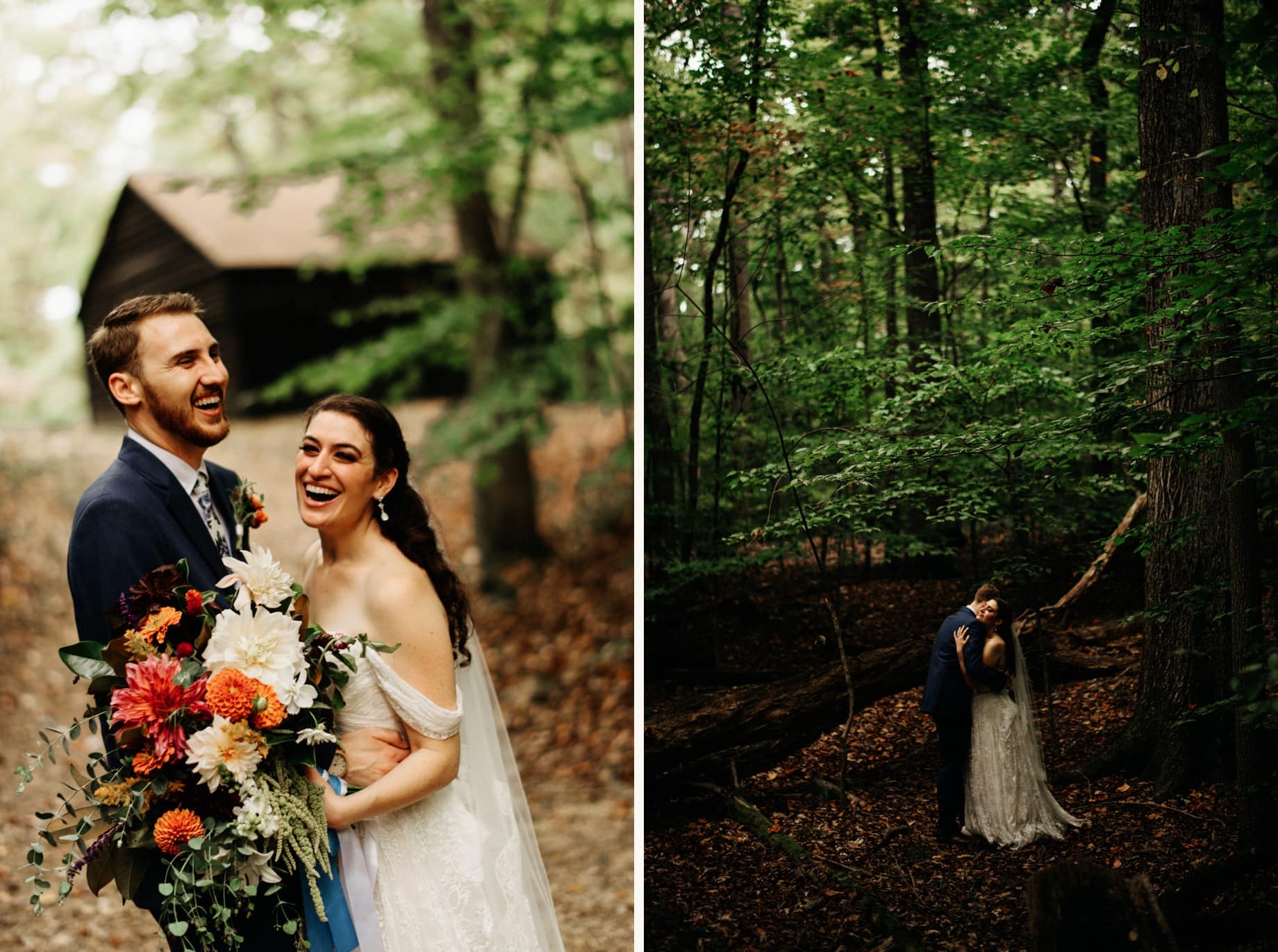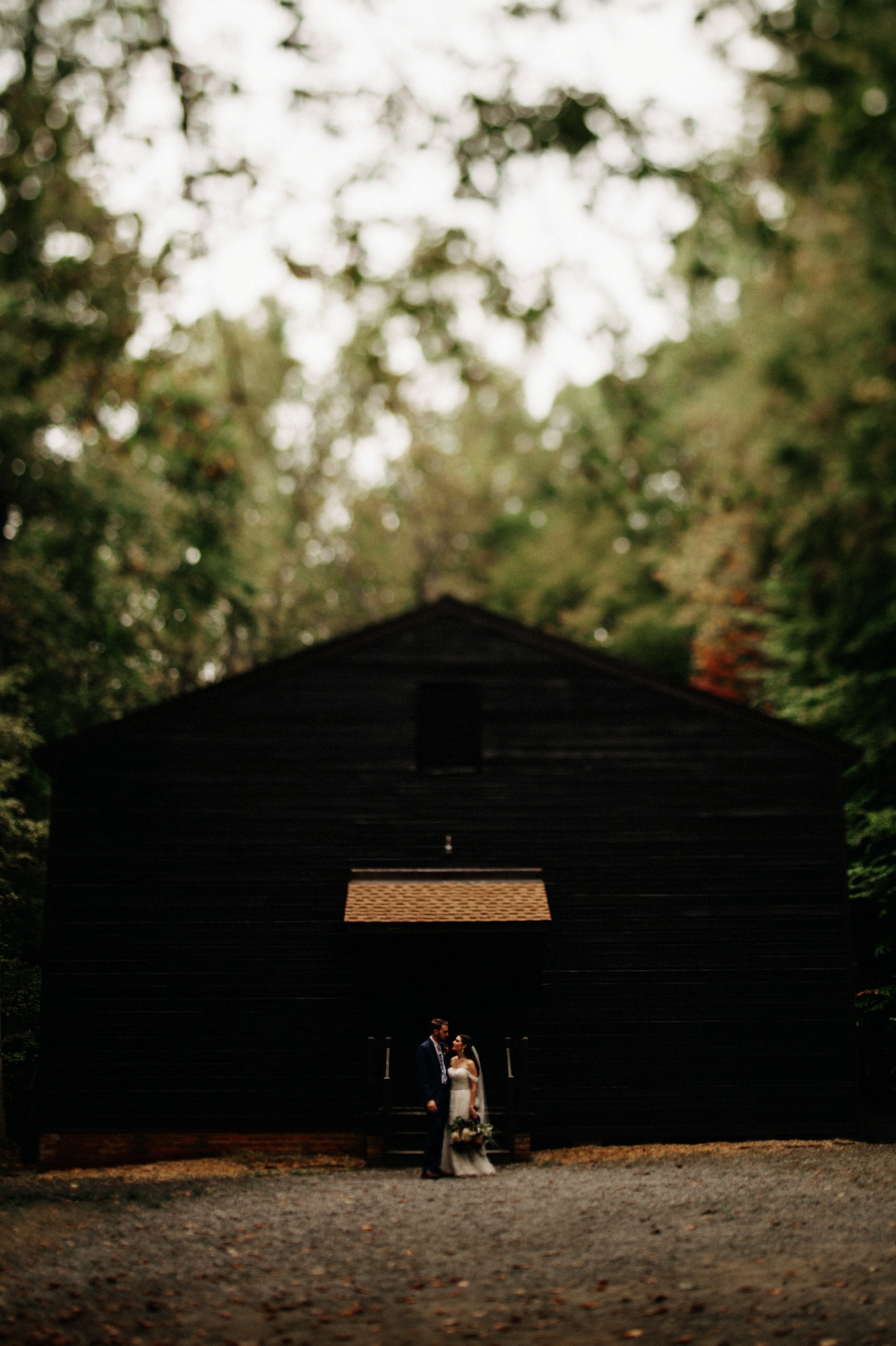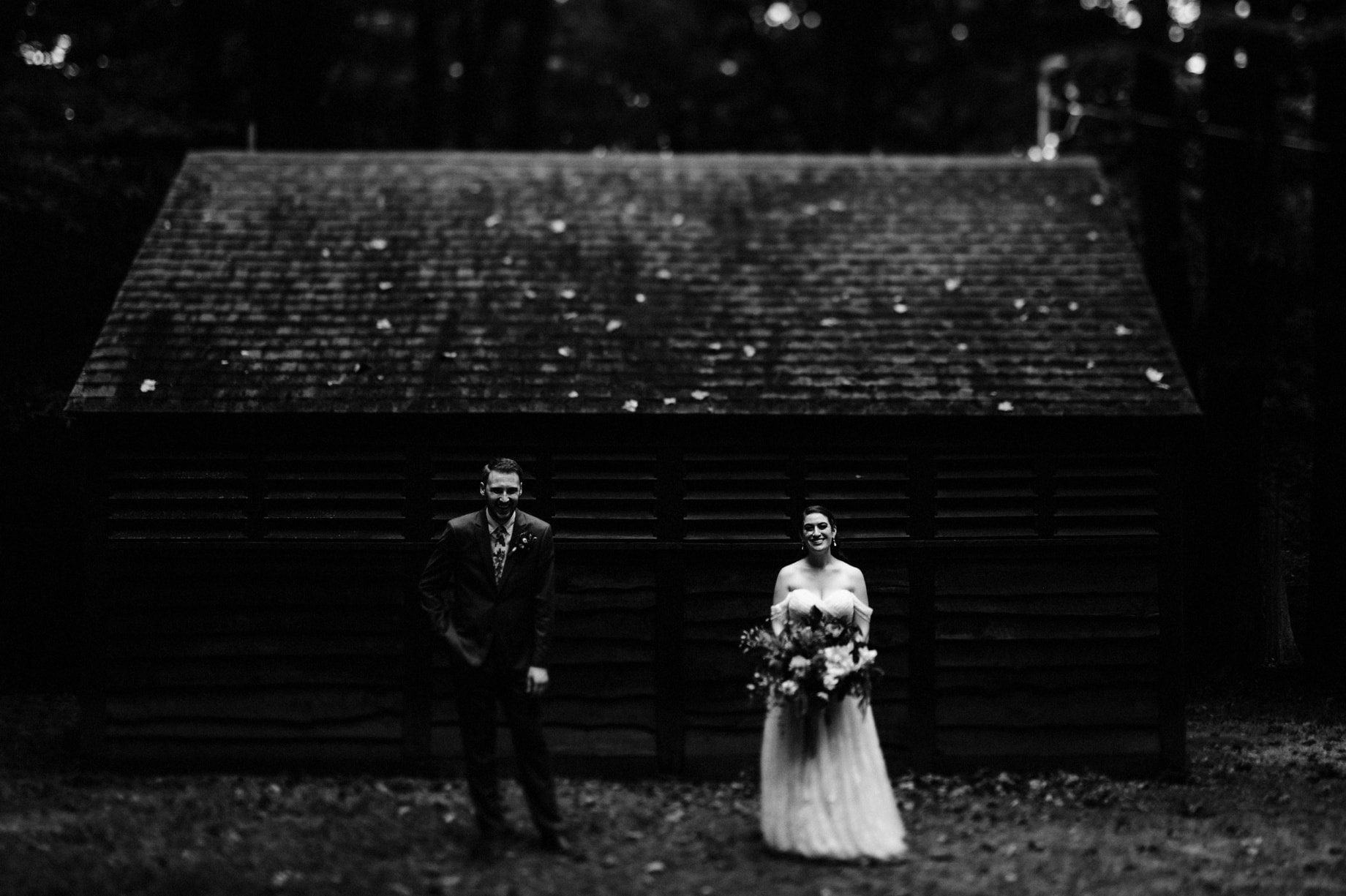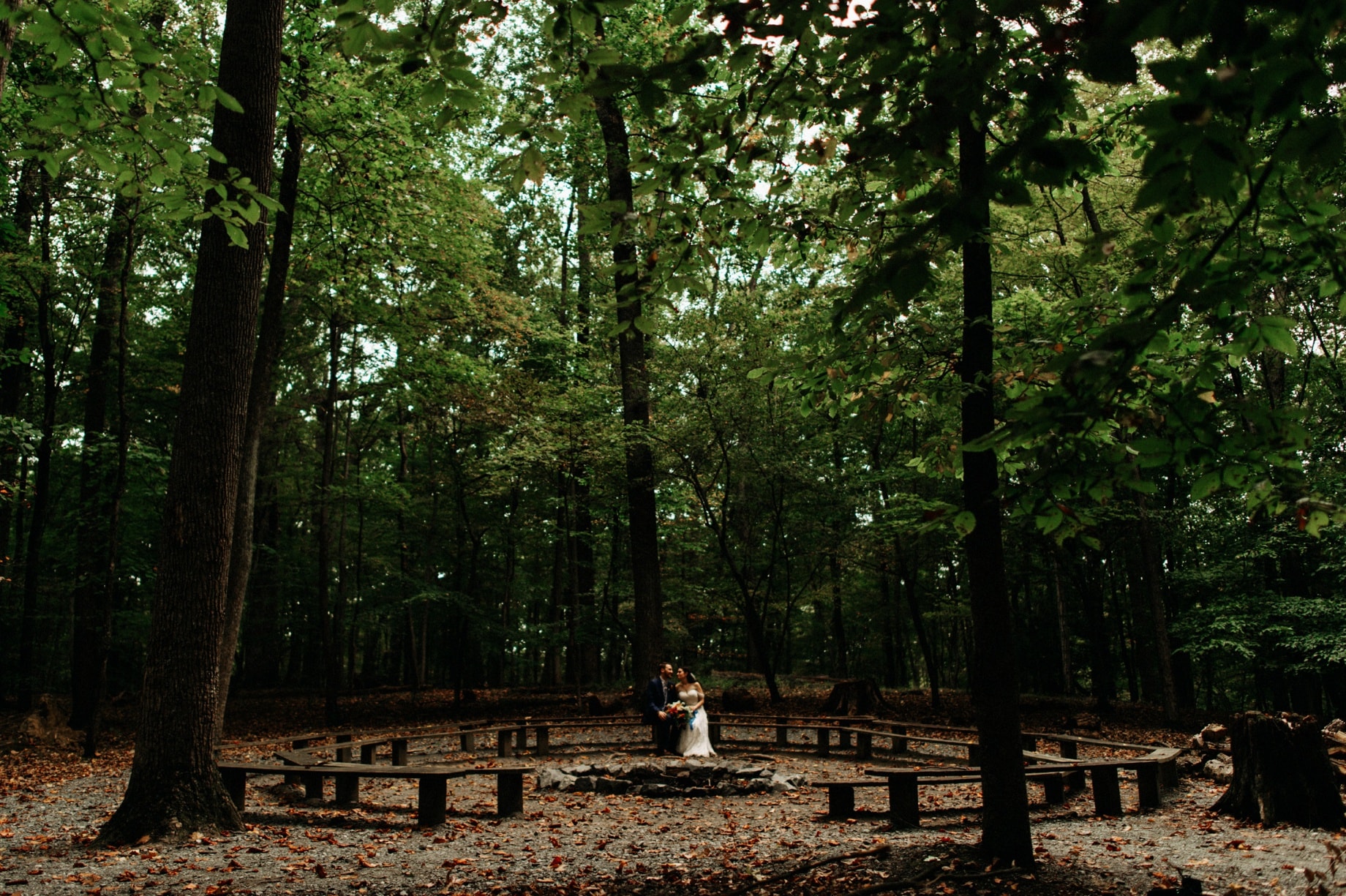 As promised, here's Mike's video of the day.