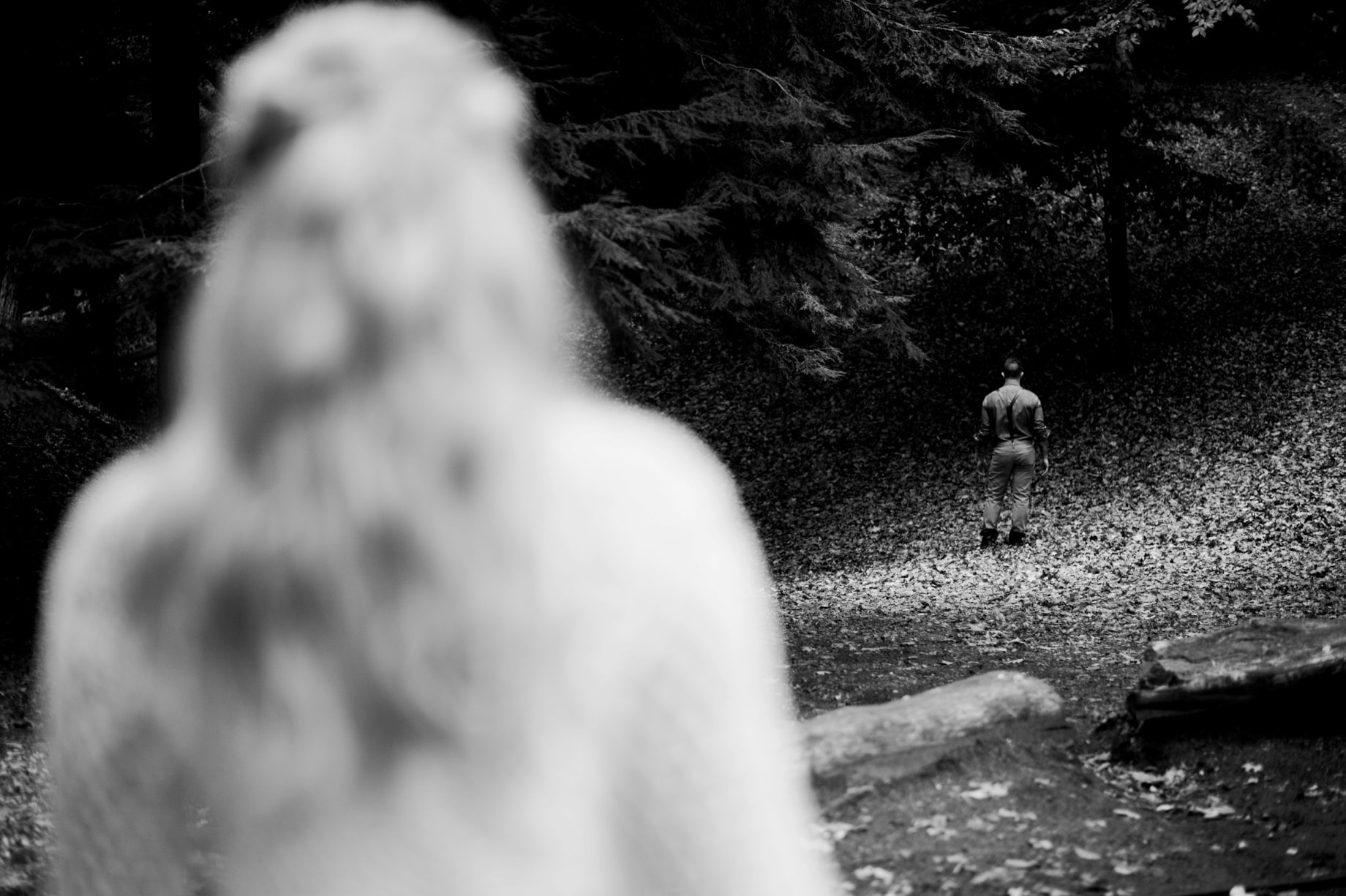 I got to cross something off my wedding photographer bucket list at this wedding: "photograph a wedding so small that you have to be one of the witnesses on the marriage license". Megan and Charley contacted me this summer to ask if I would shoot their elopement at Ludington State Park, and a few emails in, she also asked if I would be willing to be one of their witnesses (the other they would scrounge up from the campground). I think I may have been more excited about serving as a witness than I was about photographing the wedding, and I was pretty darn excited to photograph it too.
It was so fun getting to spend the day with these two and catching back up with Megan, who is an old friend of my husband's. One of the coolest things about the day was getting to see the amazing trailer camper that Charley and Megan built together. Room enough for their two motorcycles and a comfy little spot to sleep inside. I spent the entire day telling Charley over and over again that he needed to go into business. I feel like these things would sell like hotcakes.
I'm grateful to these two for choosing me as one of only a handful of people to be a part of their wedding day, and especially grateful that Charley didn't mind driving by me on his motorcycle in circles for 10 minutes on end so I could get just the right shot.