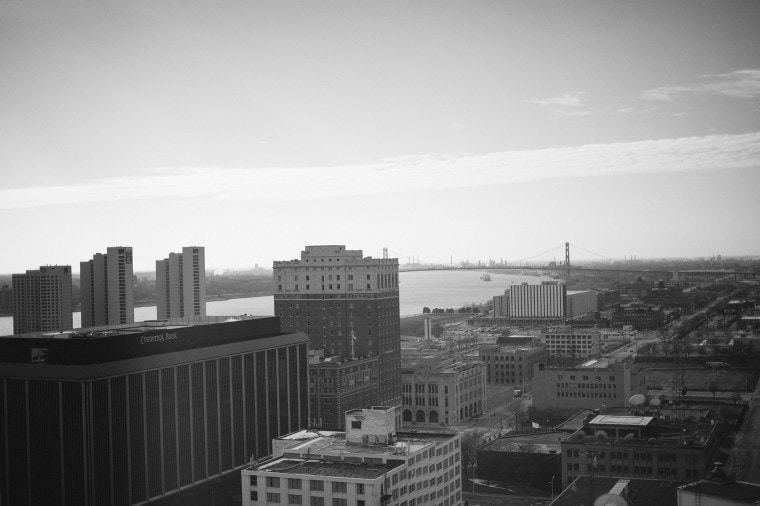 There's a lot I could say about these two. I liked Lauren and Jeff from the moment I met them. They were personable, funny, and had a thorough understanding of sarcasm that can't be taught, it's something you're born with. Oh, and they bought me Mediterranean food the first time we met. You know how that old saying goes, the best way to a wedding photographer's heart is through her stomach.
Lauren and Jeff had a wedding that was quintessentially Detroit: they got ready at the Westin Book Cadillac, the ceremony was at the gorgeous Old St. Mary's in Greektown, we ventured to the Guardian Building, the Detroit Institute of Arts, and even Lafayette Coney Island for portraits. It was a dream to photograph. Any bride that is willing to eat a coney dog in a wedding dress, chili and all, has earned my respect as a wedding photographer. Their reception was at the Colony Club, one of the prettiest rooms in all of Detroit.
I'm happy to say that Lauren and Jeff have crossed the threshold from wedding clients to real life friends. We keep in touch regularly on Facebook and my husband and I hung out with them last weekend in Detroit. I'm hoping to see more of them soon, but for now, you can see them in these photographs from their wedding day.