I can say, with certainty, that buying an album is one of the best ways to remember your wedding day for years to come. Â There's just something that feels so darn good about being able to pick up a beautiful book filled with pictures of you on your wedding day.
All the albums I supply are printed on high quality fine art paper. Â The pages are nice and thick and the cover features a full photo wrap of a photo from your wedding day. Â The albums are also hand bound by my supplier and custom designed by myself. Â My designs are beautifully minimalist, allowing your photos to truly shine, and tell the story of your day. Â In addition, the albums lay flat when they're opened, so I'm able to design in terms of 2 page spreads instead of individual pages. Â It also allows your photographs to be displayed, uninterrupted by the center gutter.
Enjoy these pictures of a recent album I designed. Â They should give a good feel for some of the features and a few of the spreads.
The albums are 10×10 inches. Â I've included my vintage fruit bowl to give you an idea of the scale.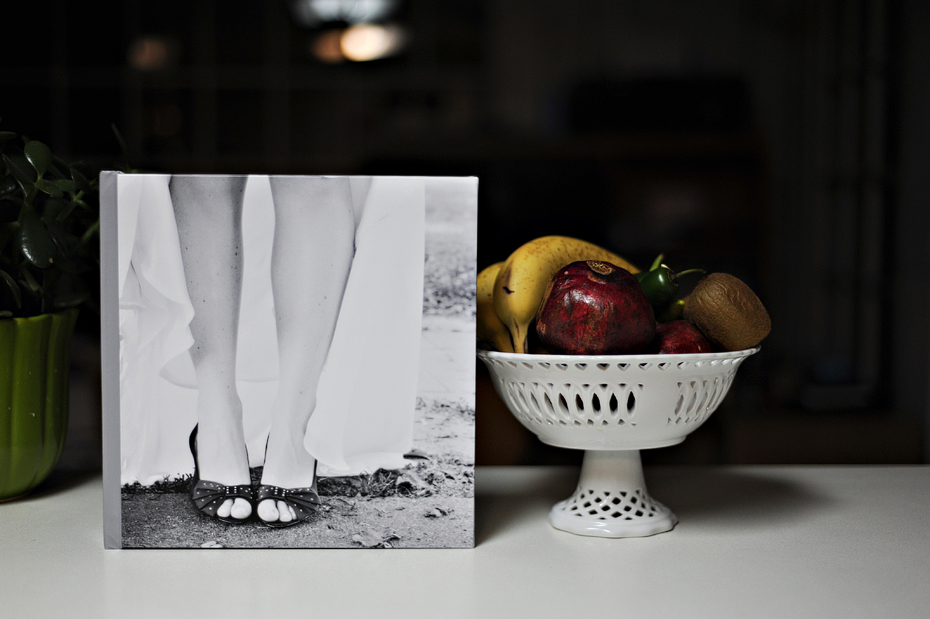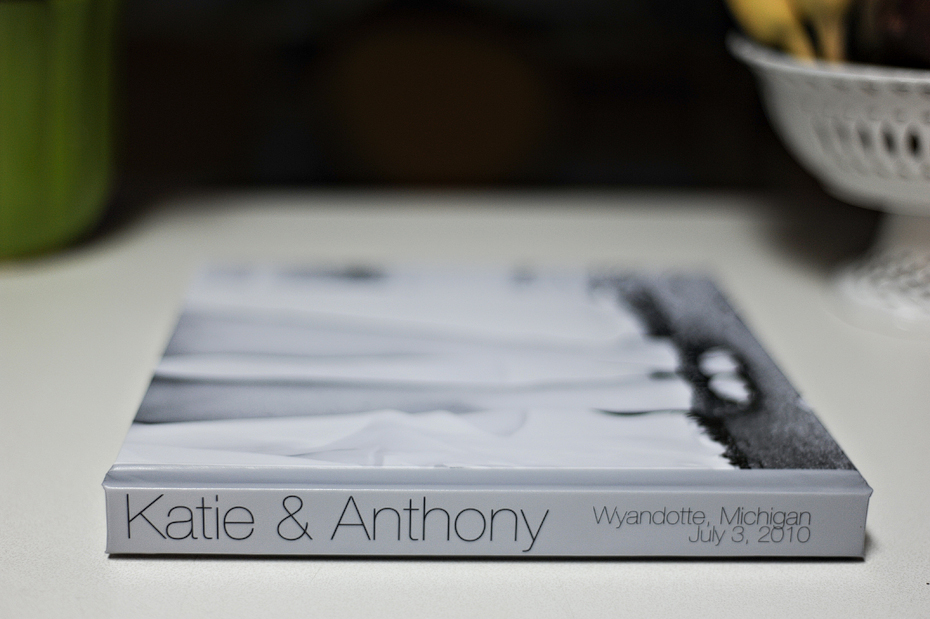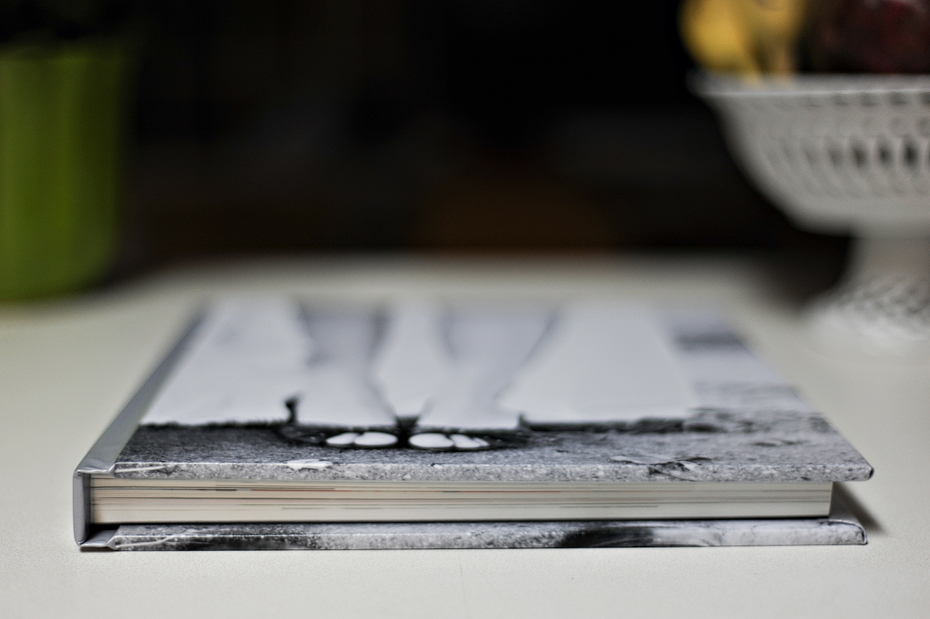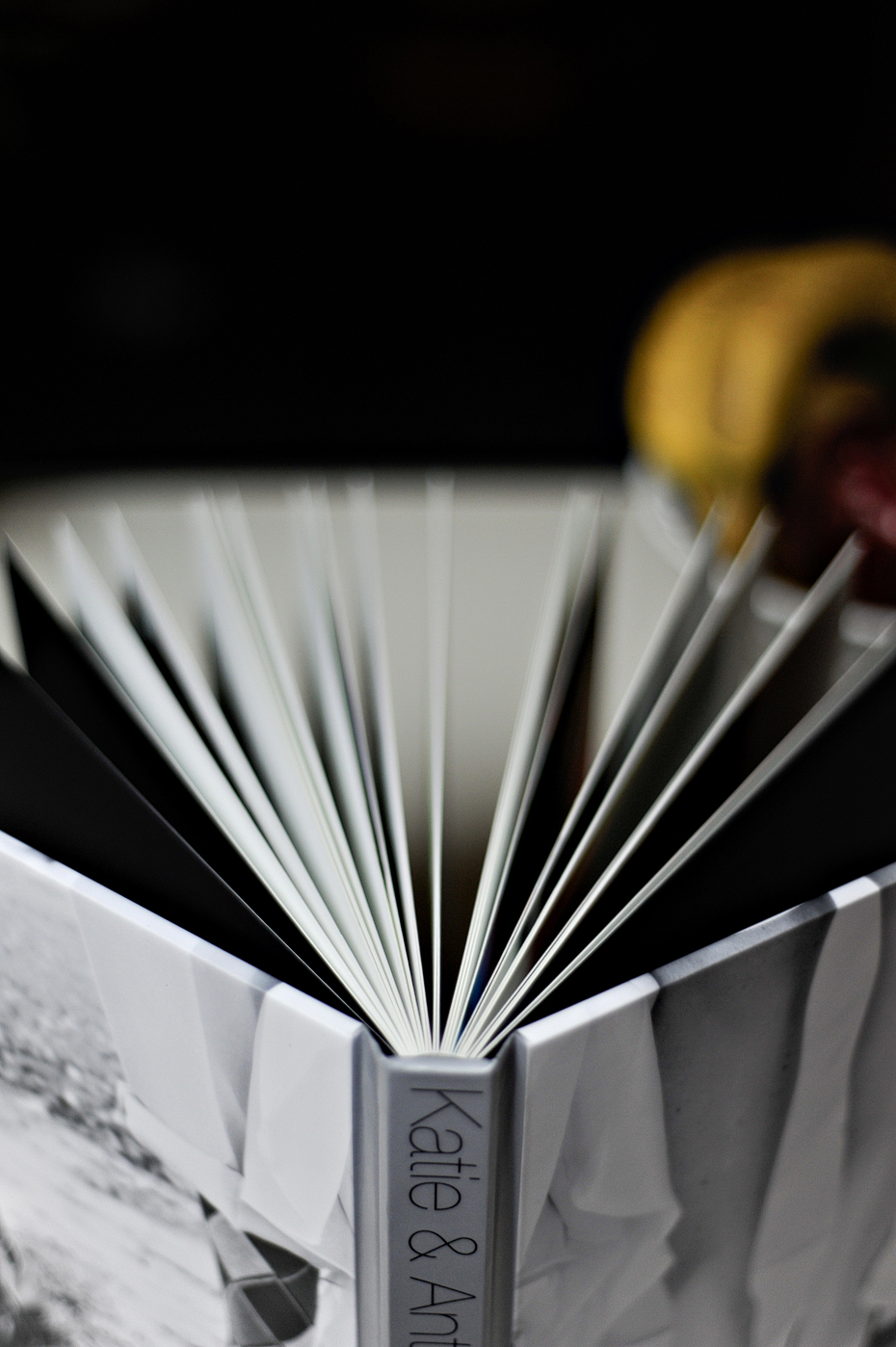 Here you can see how the pages lays flat when opened.