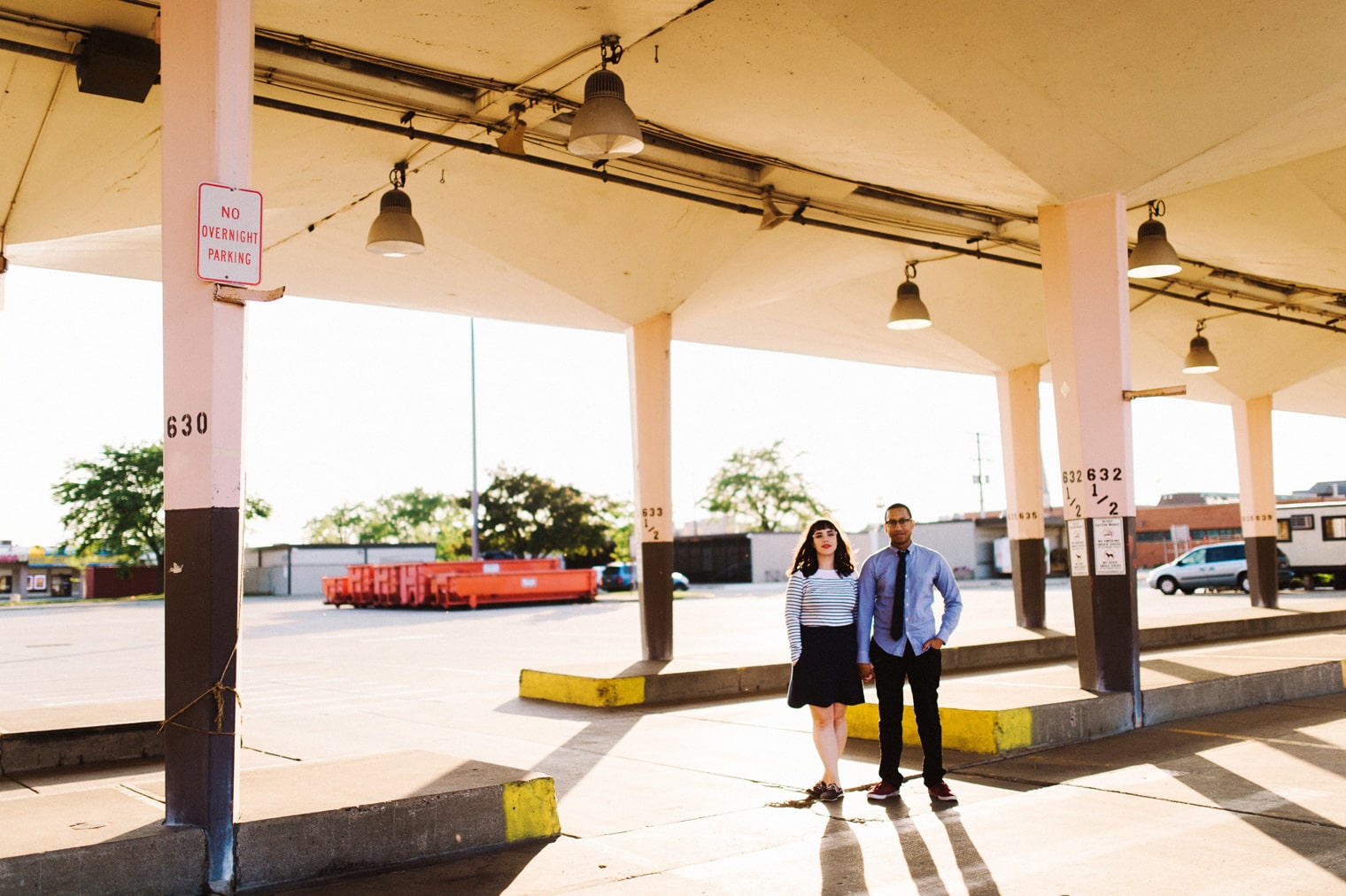 These two are getting married this Saturday. These two also happen to be friends. Awesome friends, but friends I don't get to see often enough since they moved to Chicago.
I've known Aaron since before I even moved to Michigan, since he was good friends with my cousins. One of my earliest memories of him was from a visit here one summer. I was sitting with him at a table as he illustrated Alice and Wonderland, according to what he thought Carroll's characters should look like. He couldn't have been more than 17 at the time and already his talent was quite clear.
I met Heidi after moving to Michigan, and we bonded over a mutual love for photography. I was the girl taking photos at rock shows, and she was the girl climbing through ruins in Detroit, taking photos of what she saw (which is my way of saying, Heidi was way more brave than me).
Aside from their respective talents of illustrating and photography, Heidi and Aaron possess another talent. They can make people laugh. Each other, themselves, whoever they are with. It's almost guaranteed if I'm hanging out with them, we are going to be laughing. In general, as a funny person, I don't like people who are funnier than me. I don't need that sort of competition, but Heidi and Aaron might be the rare exception.
So where do you take an illustrator and photographer for their engagement session? To a place filled with color, and murals of cartoon bees, and big old ruins. You take them to Detroit, specifically Eastern Market and Corktown.
Heidi and Aaron, I can't wait for Saturday. I'll be the girl with the camera trying to keep it together and not ugly cry all over the place.