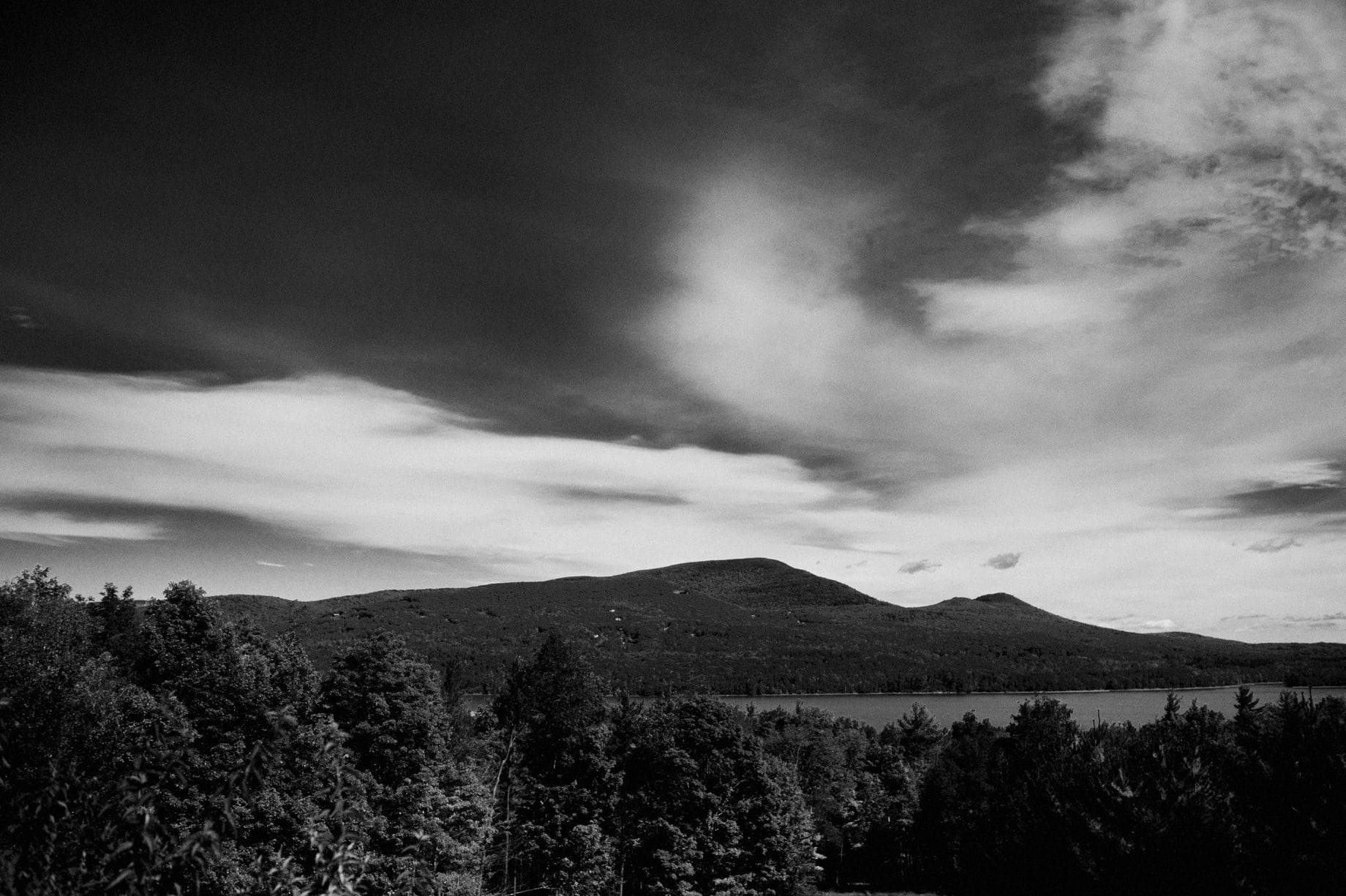 I would have been justified phoning this one in. By all accounts, by the time I arrived at Ashokan Dreams Bed and Breakfast, where this wedding was being held, I should have just thrown up my hands and quit. You see, I had the single worst day of travel of my life getting to Christina and Geoff's wedding in West Shokan, New York.
I've only recounted this story in it's entirety to a few of my friends and family, and even Christina and Geoff do not yet know the full scale of hassle I faced on my way to their wedding day, but if you're one of those people who love some good old schadenfreude, read on.
It was a breeze making it from Detroit to Philadelphia, where my layover was. I grabbed some food in the Philly airport (and by food, I mean cheese fries), as I was feeling a bit peckish, and then made my way to my gate. Some time goes on, I board with zone 4 and get settled into my seat. Suddenly, every cell phone on the plane starts ringing and we are all met with the pre-recorded message that our flight has been cancelled. How can it be cancelled? I am literally sitting in it right now? Well, it turns out there was some bad weather expected in NYC and our flight plan was no longer feasible.
We all leave the plane. I'm a little annoyed but I'm sure that the powers that be will somehow get me where I need to go, after all, I'm a nice person and the universe is ultimately just. I get to the American Airlines counter and the person behind the desk informs me there isn't a single seat for me on a flight that evening, but there is a train I can take to NYC to rendezvous with the rental car waiting for me at LaGuardia, and he assures me, the fairs are reasonable. Great, I can take a train, I've got the time. All I'll need is my bag. You see, when I travel for work I almost always only carry on, but in Detroit they had needed to gate check my roll aboard, and since all my gear was in my backpack and my roll aboard only held my clothes, makeup, and other human stuff, I allowed it to be checked. So I tell the kind gentleman behind the counter that I will take the train and ask how I can get my bag back. He informs me I can't, but while there's no room for me on the next flight to NYC, my bag will be put aboard it and I'll be able to pick it up from the baggage office in LaGuardia. Cool. On to the train station.
I hop in a cab outside of the terminal and head over to the train station. On the ride over, in my mind, I'm romanticizing train travel, thinking about all the great writers who have ridden the rails across our country. I get to the train station and it's a beautiful old building. I think for a moment about how wonderful it would be if airports were temples to travel the way so many train stations are and make my way to the line. "Hi, I need to get to NYC tonight. How much is a ticket on the next train out?"
"$740 and it gets in a 1AM."
I think I may have actually said "Jesus". It turns out they only had first class tickets available and I think this train station may have been experimenting with Uber's surge pricing model. I quickly recovered, thinking on my feet, and asked to be pointed toward the rental car office.
I rent what has to be the oldest rental car I have ever seen for one way from the train station to Laguardia, where I have a better rental car at a cheaper rate waiting for me. I spend $180 to drive this car for 4 hours, during rush hour, in New York City, during an epic thunderstorm. It's cool though, I've got NPR and a good attitude. Aint nobody gonna to cramp my style.
After a pretty stressful drive that takes twice as long as it should have, I'm at LaGuardia. I drop my old rental car off and hop in the shuttle to the airport to reclaim my bag. I get to the baggage office and they inform me that no flights have been able to take off from Philly because of the weather, but my bag should be coming on a flight arriving in a few hours and they would have a currier bring it to me at the venue. It's annoying, but it's not the end of the world. I'm lucky that all the gear I needed was right on my back.
I hop in another shuttle and pick up my second rental car of this trip. It's a VW and I'm 10 minutes from the rental car office before I realize the radio doesn't work. Whatever, it's fine. I can stream NPR on my phone. I start to head out of the city to West Shokan. It's about a 2.5 hour drive, and even though I know it's an evil corporation hellbent on ruining the world, I know I'll have to stop at a Walmart along the way to get toothpaste, hairbrush, you know, human stuff. I start to head out of the city and about a half mile before the GW bride, traffic comes to a standstill. After 40 minutes I'm able to talk to a near by cop through my window and he informs me that there's been a chemical spill on the bridge and they have no idea when it will reopen. He allows me, and some other cars, to exit through a not so legit gap in the guard rail.
My GPS is in full revolt. It desperately wants me to cross that bridge and unfortunately there is no option for 'chemical spill reroute' on google maps. I decide to blindly drive northeast through the city until my phone final reroutes me over the Broadway Bridge into Marble Hill. During the drive, my saint of a husband is constantly calling the baggage office at LaGuardia to get updates, and it becomes quite clear that my bag is not going to get to me before the wedding.  In fact, events would transpire in such a way that I wouldn't be reunited with my bag until I was at LaGuardia on Sunday, about to fly out.  My bag made it to NYC, but it never left the airport. I make my stop at Walmart for human stuff.
Well, I finally pull into the B&B at 1AM and get settled into my room.  I brush my teeth with the evil corporation's toothpaste and toothbrush, plug in the evil corporation's cheap phone charger, and make plans to head to Target in the morning to make my first non-ethical clothing purchase in 8 months, so I have something to wear to the wedding. Through the entire saga, the only communication I sent to my bride was a text saying something to the effect of "I'm going to be there a bit later than expected, but I will be there!" I refused to worry her about my travel saga, after all, people have enough on their plates the night before their wedding.
Now you may think, she's made it, thank goodness, it's over, but you'd be wrong. My alarm goes off early the morning of the wedding so I can head to Target. I walk out to my rental car and… dead battery. Luckily for me, one of the wedding guests was able to give me a jump, I buy the least flattering red dress I have ever owned at Target, and make it back on time to start photographing Christina getting ready.
I'm happy to report that rather than allow the frustrations of nightmarish travel to hold me back from doing my best, I made the decision to crush it for the two of them, and I came away from the wedding day incredibly happy and proud of the work I created.
So basically, I say this to you: If you're thinking about booking me for your wedding out of state, know that I will literally traverse chemical spills to make my way there and show up with a smile. Basically, I'm dedicated.
Here's Christina and Geoff's wedding. It was just featured on Rock n' Roll Bride and you can see some more of the amazing details there.