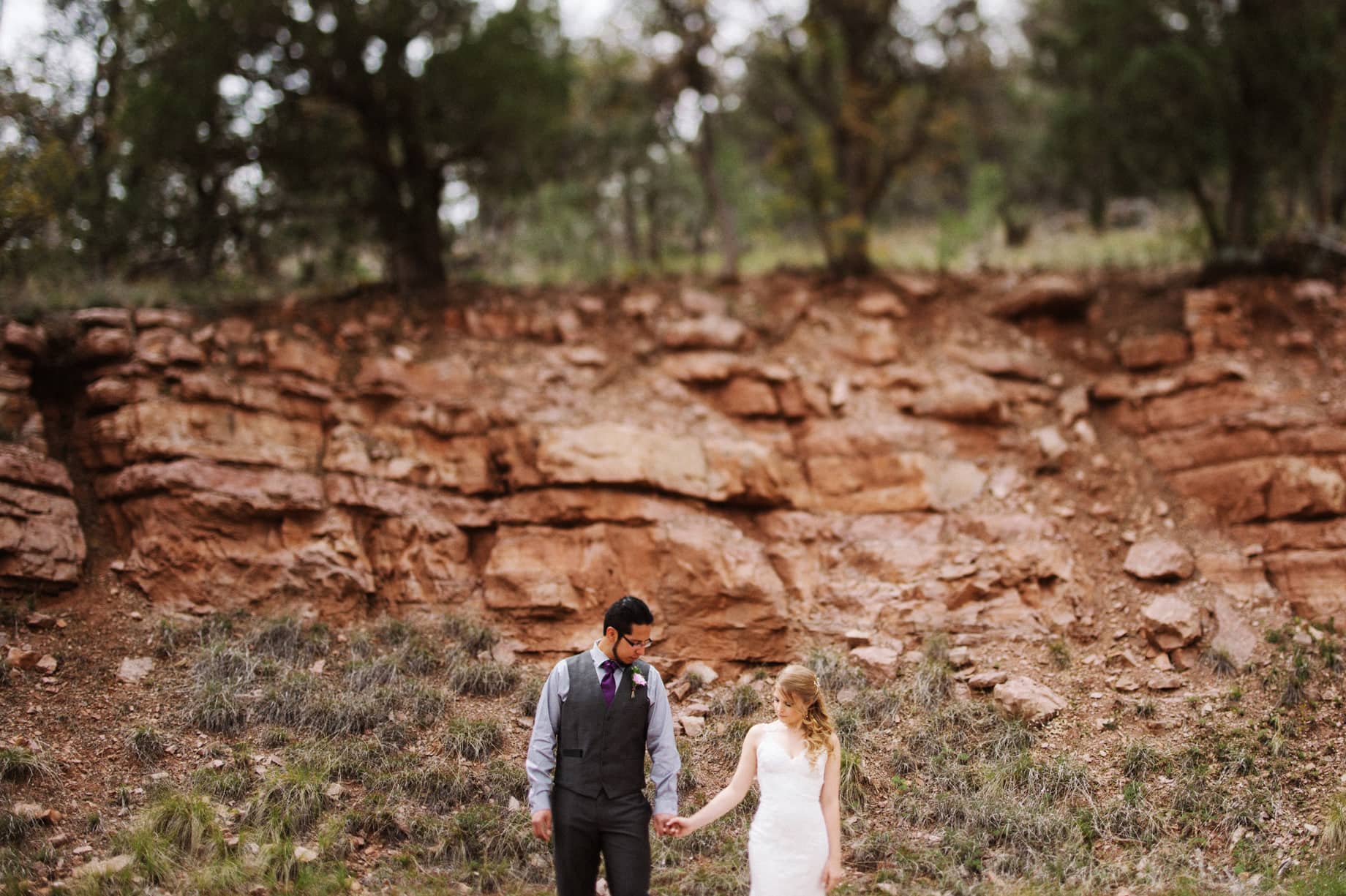 This wedding had me nervous.  Not only was I nervous to travel across the country with all my gear to shoot a wedding, a first for me, but I was also nervous because Alyssa isn't a normal bride.  Alyssa happens to be a super talented wedding photographer.  I had never shot a wedding for a fellow photographer before, and for some reason, I thought it was going to feel like shooting in my underwear.
Luckily, I had the opportunity to meet Alyssa about a month before her wedding at Canada Photo Convention, in Vancouver, and she couldn't have been sweeter.  She's a kind soul in a shy way, serene and introspective.  I enjoyed grabbing meals with her, sharing cabs with her, and dissecting the presentations with her.  By the time her wedding rolled around, it felt just like attending a wedding of an old friend.  All the nerves were gone.
This wedding was so fun to shoot.  Richard and Alyssa were down for anything, including climbing up a small cliff in their wedding clothes, and they were even good sports about getting in their wedding clothes and meeting up with me the next day down in the desert, so I could fulfill my desire of shooting a picture with a bride and groom next to a cactus.  I also don't want to brag, but I made that flower crown Alyssa is wearing in those desert shots with some floral wire, Trader Joe's flowers, and about 20 spare minutes.
Special thanks to Brit Hueter for keeping me company and second shooting for me, and for indulging me when I decided we should drive 4 hours round trip to see Sedona the night before the wedding… since we were so close (we weren't that close).