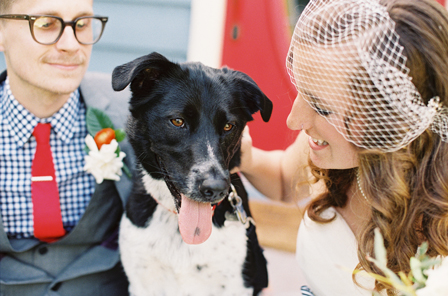 Hi there.  I'm Heather (and that's my husband and my dog with me in that picture over there).  Here's the gist of what you need to know about me:  I am a goof.  I'd rather wear dresses than pants.  I love my job.  I don't think there's a problem that a cup of chai tea won't solve. I'm incredibly fortunate.  I live in an old house with a leaky roof.  I'm a nerd, and if you don't believe me, I have the Harry Potter tattoo to prove it.
I photograph weddings.  I do what I do for love, and the love of it.
If you'd like to know more, you can read this post titled "The Why".
Thanks to Gabe Aceves for this photo, and for the most beautiful set of wedding photographs ever.  Aside from capturing my wedding perfectly, they remind me every day how important what I do is.